Maldives Transport and Contracting Company (MTCC) and the Ministry of National Planning, Housing & Infrastructure have inked an agreement towards executing the R. Alifushi Land Reclamation and Airport Development Project.
Ministry's Director-General, Fathimath Shaana Farooq, signed the deal yesterday on behalf of the Ministry and MTCC's Managing Director, Adam Azim, put his signature on behalf of the company.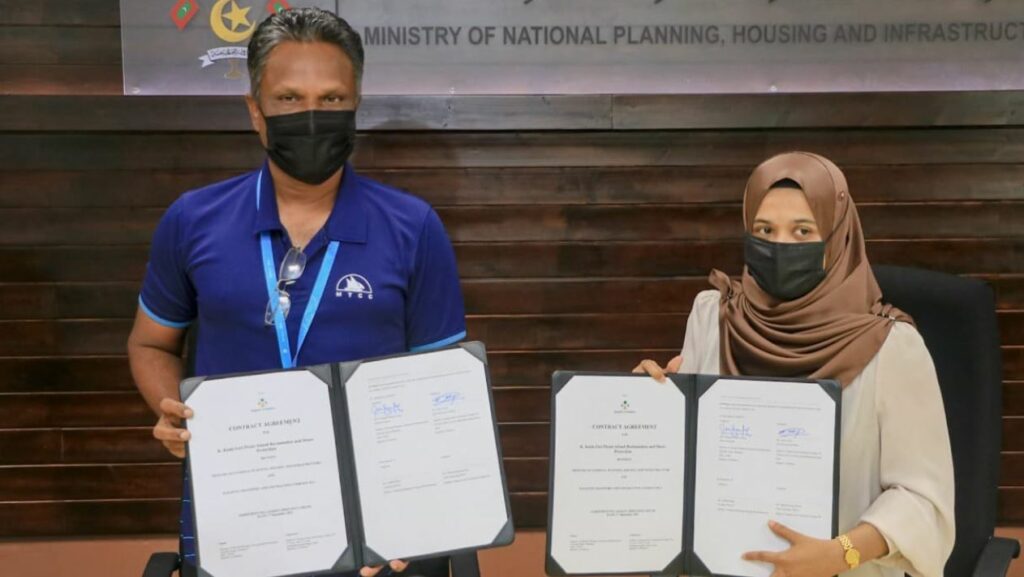 "The project is valued at MVR 451.61 million ($30 million), passing a milestone in our 40 years long history as a landmark and the largest project awarded to MTCC by the Government," the company stated.
Work under the project will include the reclamation of 50.5 hectares of land at Alifushi – out of which 10 hectares will be allocated for the development of the island and housing.
The remaining 40.5 hectares will be allocated for the airport.