Enhancing the handling capacity of Jubail Commercial Port
Gulf Stevedoring Contracting Company (GSCCO) has announced its expansion initiative that includes the installation of additional assets and equipment worth USD 50 million that further enhanced the handling capacity of Jubail Commercial Port (JCP).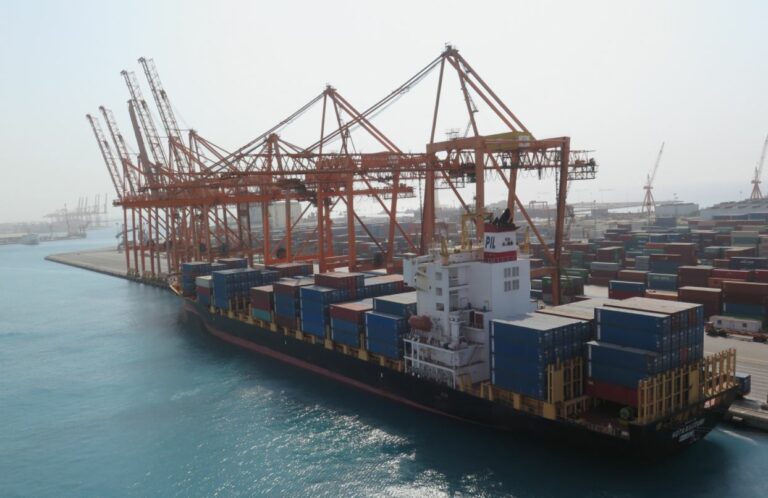 Initiatives such as dredging to 14m, employing and training young Saudis in key positions and revamping the port's IT system, have enhanced JCP's export and import operations, and overall efficiency.
These improvements are projected to contribute to Jubail's GDP by more than USD 100 million.
The arrival of the new equipment, including three Super Post-Panamax quay cranes, five rubber tyre gantries, and 18 reefer gantries increased the handling capacity of the port by up to 1.8 million twenty-foot equivalent units (TEUs).
These enhancements have also enabled the port to handle the majority of the 1 million TEU export market in the province, and prepares the Port for the upcoming growth in the Polymers expansion and general cargo imports for the oil and gas sector.
The recent initiative is in line with the National Ports and Logistic Development Program and the Saudi 2030 Vision's third pillar covering container and general cargo ports, ro-ro operations, logistics, and bonded re-export zones.
While this investment solves the medium term logistic issues, GSCCO is discussing further development of the JCP, supporting the expansion of Jubail and Raz Al Khair and the transformation of the Kingdom as a global hub connecting Asia, Europe, and Africa.