Repairing Buffalo Harbor north breakwater
The works on the Buffalo Harbor north breakwater are moving forward according to schedule.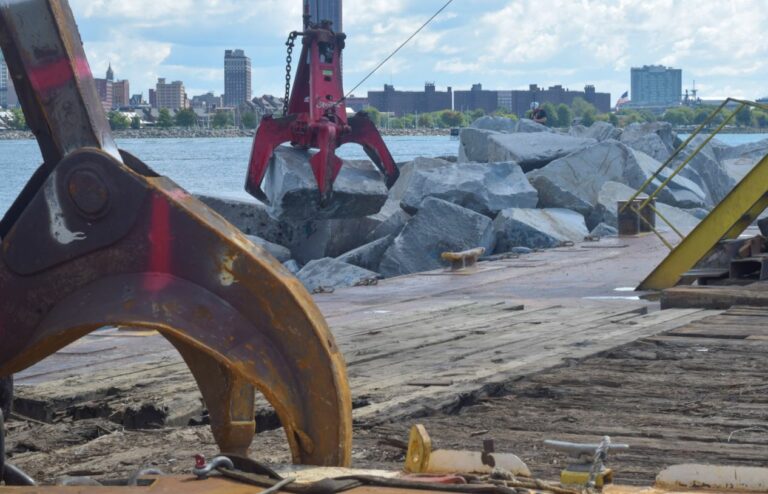 Under the project, USACE Buffalo District's contractor Ryba Marine Construction Co. is repairing 750 feet of the north end of the breakwater, located in Buffalo, NY.
The approximately 2,200 foot Buffalo North Breakwater protects the Erie Basin Marina and entrance to the Erie Basin, federal navigation channel, and coastal shoreline from deep water wave and ice action.
These conditions, along with the age of the structure, have contributed to sections of the structure to breakdown and unravel.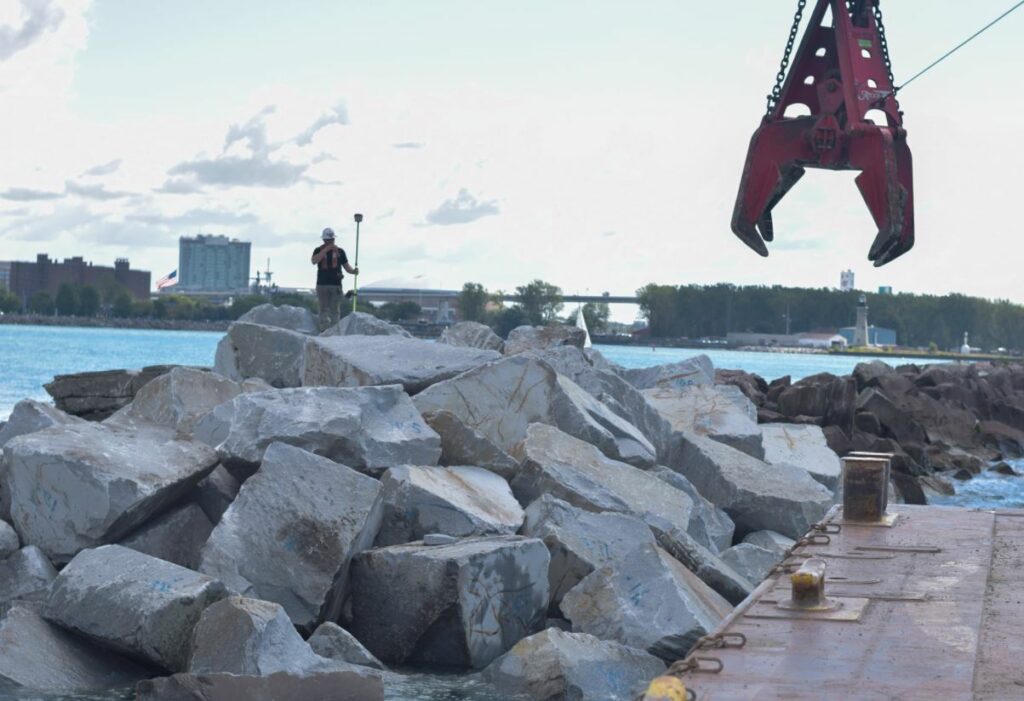 USACE has identified the most degraded area to repair based on available funding, and repairs to the remaining reach is dependent upon receiving additional funding.    
"I am pleased with the continued work that the Army Corps of Engineers has invested into Buffalo's waterfront," said U.S. Senator Kirsten Gillibrand. "They are not only protecting the investment we have made into Western New York's waterways, but making it safer for all that utilize Buffalo Harbor."
The Buffalo North Breakwater was originally constructed in 1901 to protect the opening to the Black Rock Canal. Significant repairs were last completed during 1984.