Conducting sediment profile imaging at Isles of Shoals
Scientists from the New England District's DAMOS Program are conducting a sediment profile imaging (SPI) survey to monitor the benthic ecosystem at the Isles of Shoals North Disposal Site after the placement of dredged material from the Rye Harbor Federal Navigation Project.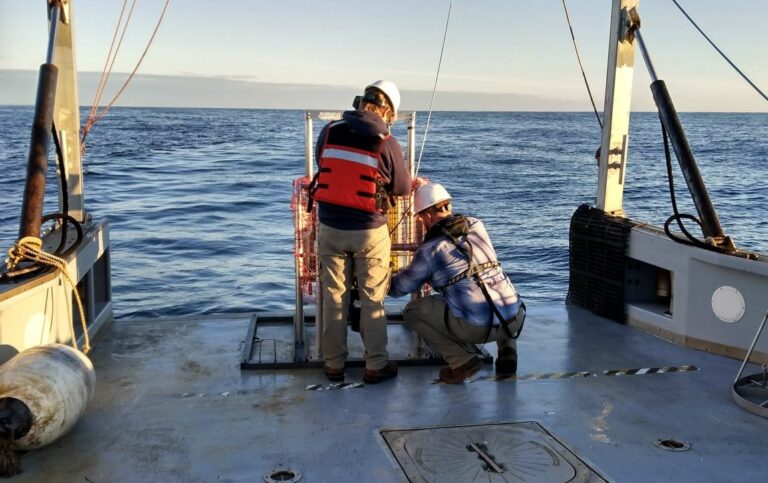 The SPI camera is lowered to the seafloor where a plan view image is first collected of the sediment surface and then a prism penetrates the sediment to allow the camera to collect a cross-section image of the sediment-water interface.
SPI surveys are one of the primary monitoring tools in the DAMOS Program to evaluate seafloor habitat conditions and recovery over time.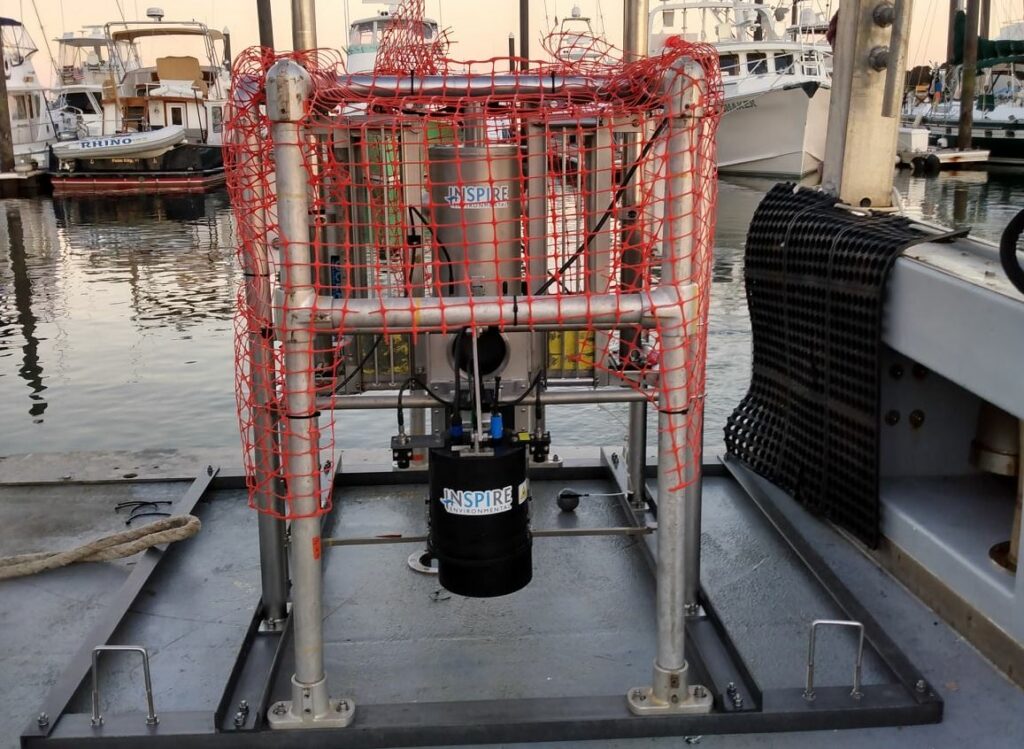 DAMOS (Disposal Area Monitoring System) is a program started in 1977 by the New England District of the U.S. Army Corps of Engineers to manage and monitor offshore dredged material disposal sites from Long Island Sound to Maine.
This is a multi-disciplinary environmental monitoring program managed by the Environmental Resources Section of the Engineering/Planning Division.