Maldives Transport and Contracting Company (MTCC) has just released the latest update about the N. Landhoo Harbour project.
Work on on this very important development program is well underway, with overall 72% project progress so far, said MTCC.
The second shipment of rock boulders required for breakwater construction was delivered to the project site on October 25, 2021.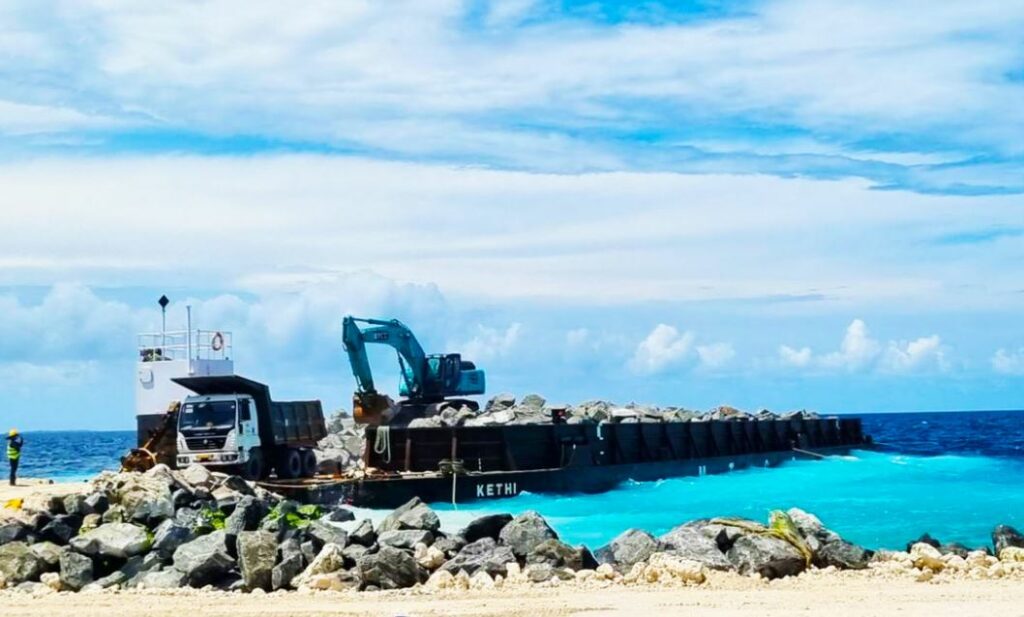 Scope of works for the project will include:
construction of a 227m quay wall,
installation of 1690sqm of paved area,
supply and fixing of mooring rings and construction of a ramp.
The value of the project is MVR 32.4 million ($2 million).