USACE wraps up substantial repair of Vermilion Harbor east pier
USACE Buffalo District and its contractor, Illinois-based Kovilic Construction Company Inc., completed substantial repairs of the Vermilion Harbor east pier on October 26, 2021.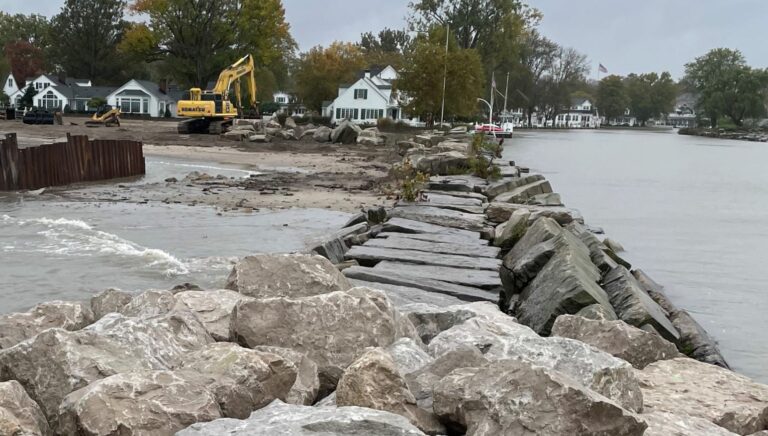 Construction on the $2.2 million project began in June and encompassed 70 feet of the most degraded section of the pier.
Included in the construction were repairs to a mass concrete structure immediately adjacent to the existing timber crib, placement of new armor stone, reuse of existing cover stones, and installation of curved precast concrete blocks.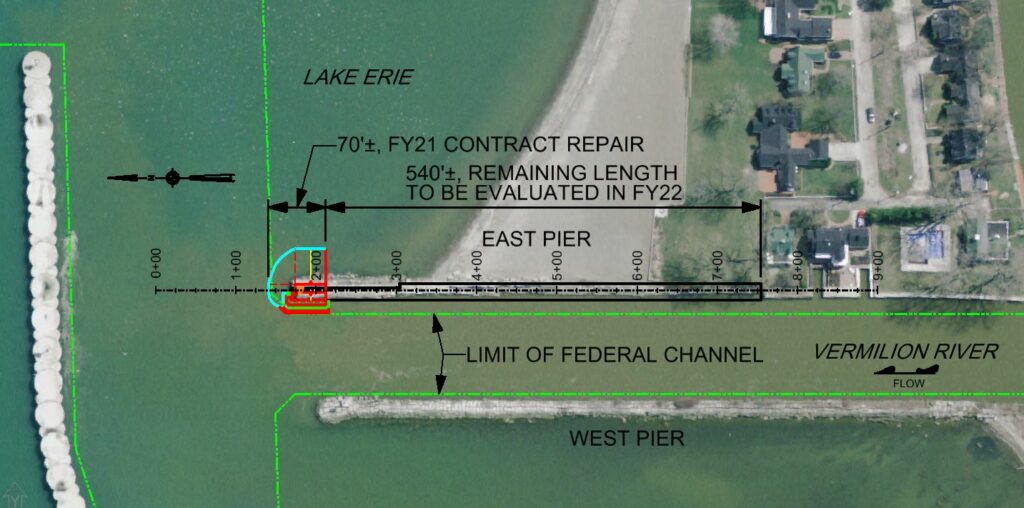 "Maintenance of the piers at Vermilion Harbor does more than just protect the shoreline of Lake Erie," said Lt. Col. Eli Adams, USACE Buffalo District Commander. "It helps maintain a safe recreational boating space for individuals and the 13 seasonal charter fishing boats which generate more than $200,000 in annual revenue for the community."
Additional repairs of the remaining 540 feet of the pier are needed, said USACE. Funding has been secured to complete design for the remaining length, but funding is still needed for construction.
$5.7 million has been allocated in the Fiscal Year 2022 President's budget for separate design and construction of repairs to the Vermilion Harbor west pier. An award for contract is planned for Summer 2022.
Repairs to the piers are 100% federally funded.