Straatman BV completed engineering and production of three pinch ball joints earlier this week – all executed in their factory in Zwjjndrecht.
These specific type of ball joints will be used on the cutter suction dredgers (CSDs) between floating pipeline and CSD.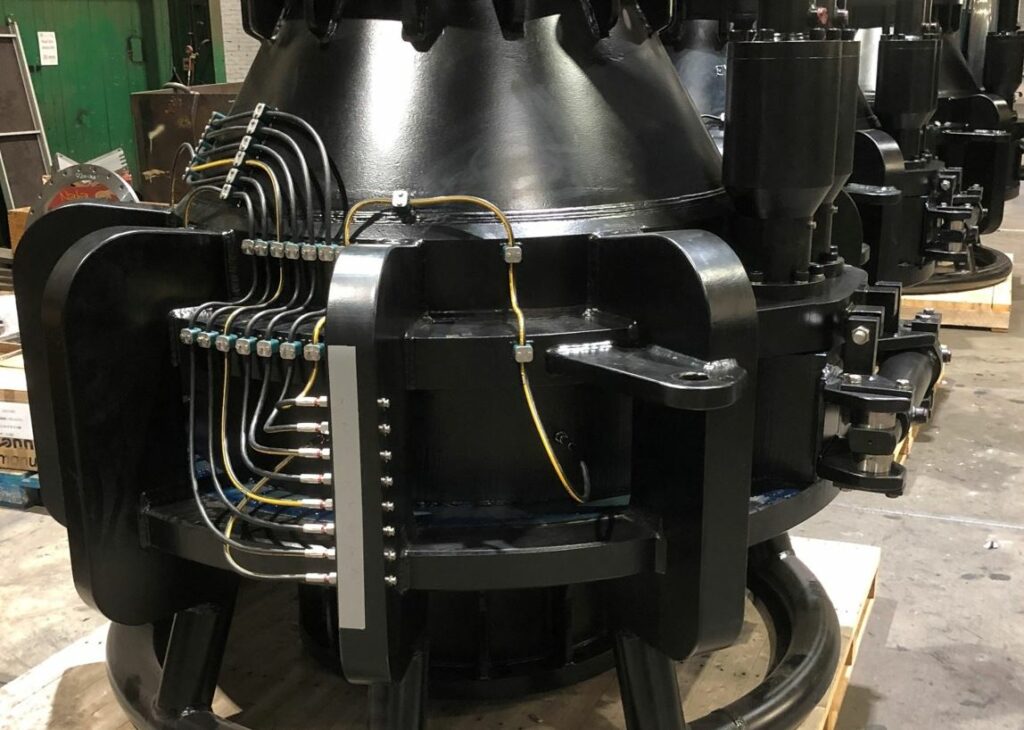 The great advantage of this ball joint type is easy and quick connection and disconnection of the floating pipeline, the company said.
The three pinch ball joints, ordered by Weeks Marine, have an inner diameter of 762 mm [30"] and a 20 degree tilting angle.
According to Straatman, all steel parts are shot blasted and coated, based on a multi-layer preservation system suitable for the marine environment.