HID Dredging, a Chinese manufacturer of dredgers and dredging equipment, said that their new amphibious dredger is on its way to a customer in the Philippines.
The dredger has transport length of 12 meters (without boom), transport width of 3.3 meters, transport weight of approximately 22.5 tonnes.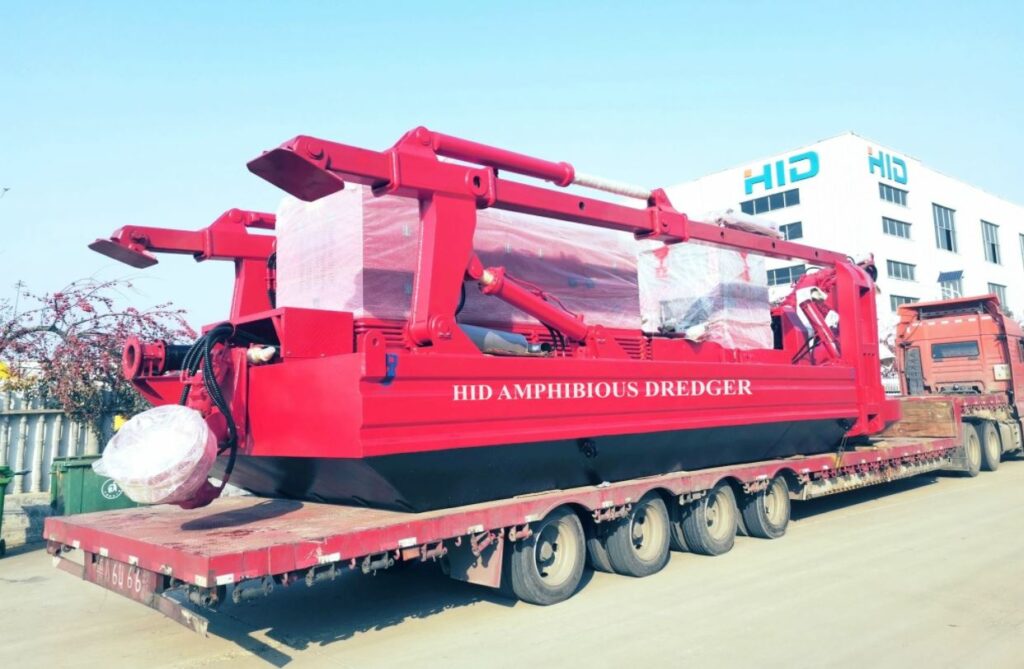 "The dredger can be deployed into the water at work sites even without the assistance of cranes or other vessels, thanks to its amphibious capability," HID said in their official statement.
The dredger's first assignment will include work on a coastal construction project in the Philippines.