Maldives Transport and Contracting Company has mobilized their cutter suction dredger (CSD) Jarraafa2 to Lh. Felivaru and started dredging operations earlier this week.
The project includes:
reclamation operations – 6 hectares;
dredging operations – 229,663.36cbm;
construction of a 220m quay wall;
The value of the project is MVR 113.39 million ($7.3 million).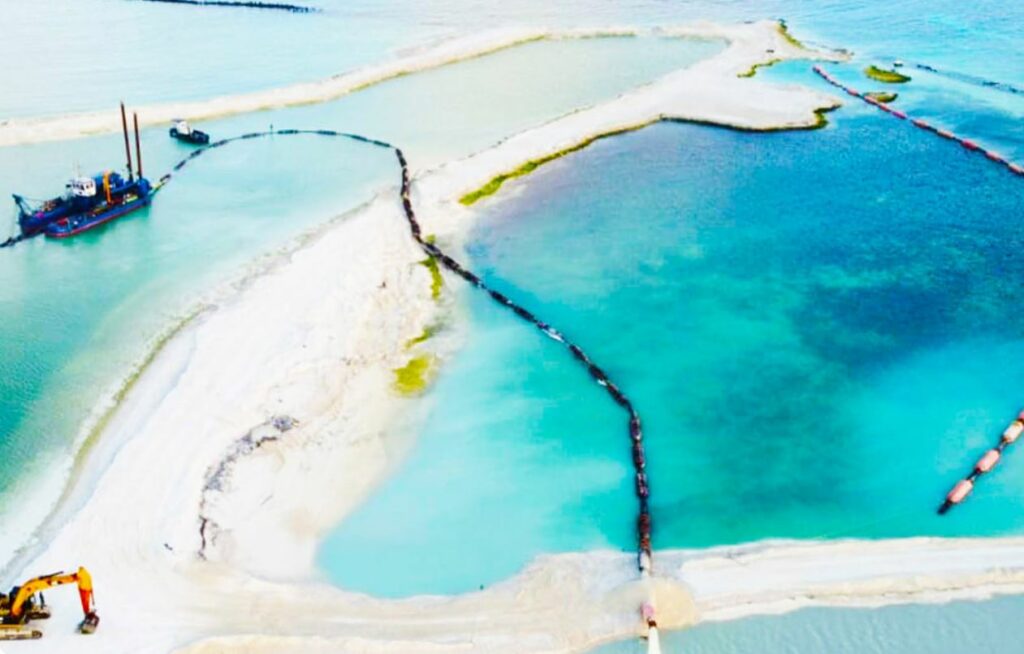 The project was contracted to MTCC by the Ministry of National Planning, Housing and Infrastructure on January 20 – to be completed within a period of one year.
The land reclamation and harbor development project at Felivaru is funded with financial assistance from the Indian Government.