Weeks Marine appoints new Chairman of the Board
The Board of Directors of Weeks Marine, Inc. has elected Richard S. Weeks ("Rich Weeks") as the Chairman of the Board.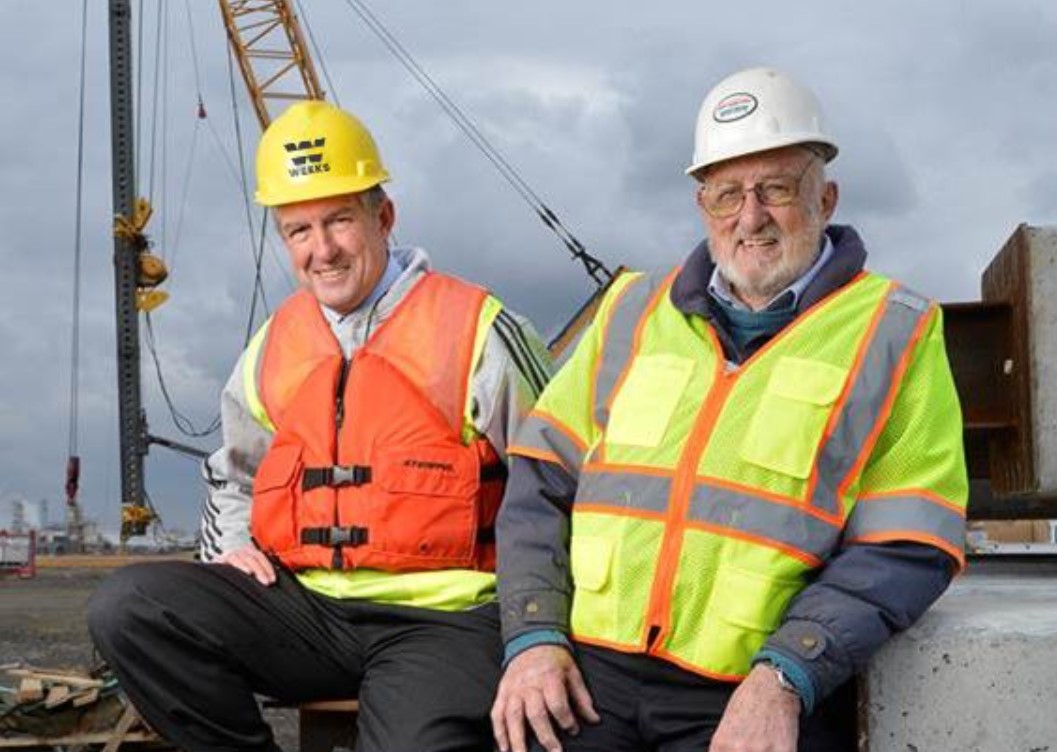 Rich Weeks has served as President and Chief Executive Officer of Weeks, and he will continue as Chief Executive Officer in addition to his new duties as Chairman.
He succeeds his father, Richard N. Weeks ("Dick Weeks"), who served as Chairman for many decades. Dick Weeks will continue his service to the company as a member of the Board.
Rich Weeks began his career at Weeks in the summer of 1970. He has since led the company into projects requiring unique solutions and large, multi-party joint ventures with demanding management challenges. He holds a joint BA and MAIS from Johns Hopkins University, and an MBA from Harvard Business School.
Dick Weeks joined his father and uncle at Weeks in 1950, then again in 1953 after serving active duty in the U.S. Air Force.
He diversified the stevedoring company, and upon assuming the Presidency in 1960, initiated a more comprehensive process of new equipment construction, fleet renewal, and expansion into the dredging and barge transportation businesses.
Under his leadership, the company expanded into the clamshell dredging, marine construction, and tank barge transportation business, accompanied by the modernization of Weeks' stevedoring crane fleet and entry into the heavy lift/floating crane service sectors.
Dick has been recognized by the MOLES, Rutgers University's School of Engineering, and the Northshore Technical Community College in Lacombe, LA, for his commitment to the industry and his support of education. Dick holds a degree in Engineering from Rutgers University.