The last couple of weeks have been extremely busy for Pacific Marine Group (PMG) with multiple field crews working simultaneously in different locations.
First, the company reported that works are nearing completion on the new Mackay tug berth project for North Queensland Bulk Ports.
This has been a massive job fabricating, then blasting and painting the 35m x 6.4m x 1.8m steel pontoon and 41m x 3.3m gangway in-house at PMG's marine facility in Townsville, the company said.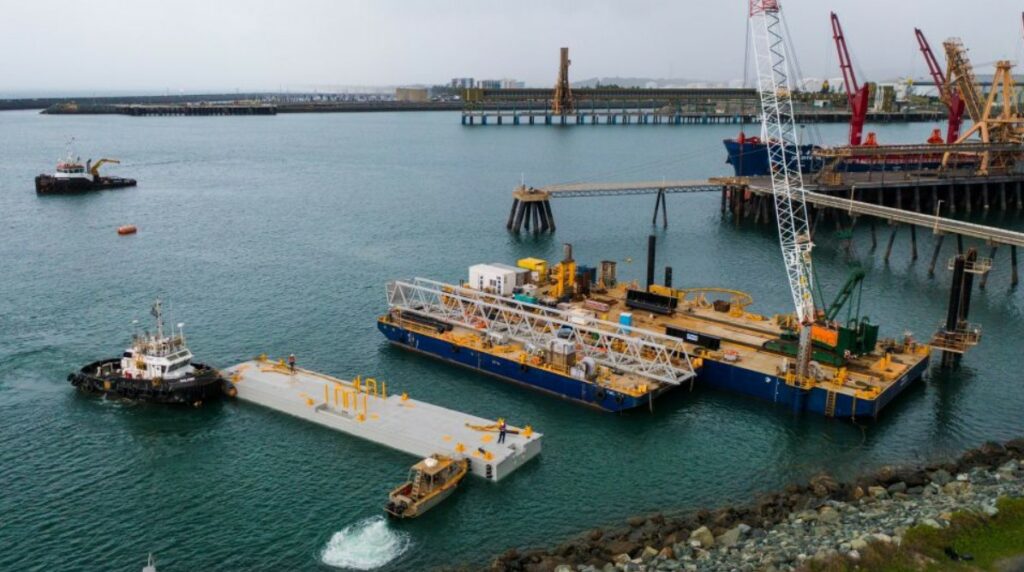 Following the recent launch, the new pontoon and the gangway was loaded onto the company's PMG124 barge for tandem towing to Mackay with the new Tug Sea Charlie, which is a Damen 2609 Shoalbuster and sistership to PMG Tarka.
According to PMG, the piling works on site are complete and crews are ready to mount the new pontoon and gangway.
The second announcement was related to the successful completion of a piling project in Vanuatu associated with the Pacific Patrol Boat Guardian Class wharf upgrades. PMG was on site working for McConnell Dowell, and this project is the 3rd similar project the company has worked on with them recently – the other 2 being in Fiji and the Solomons.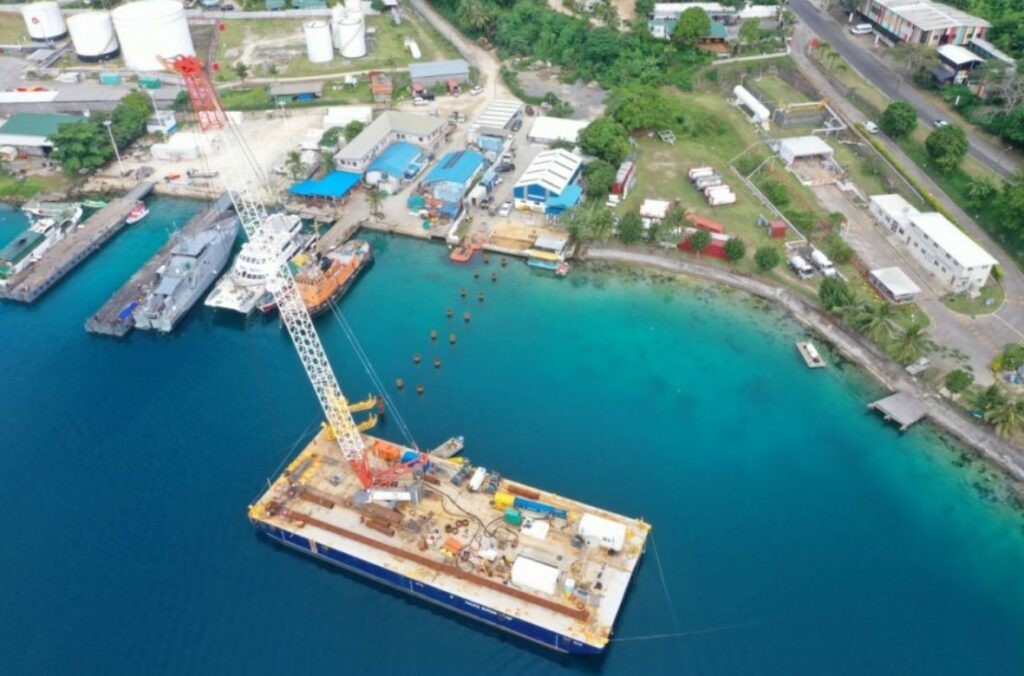 As reported, the Vanuatu project has been complex in the planning due to Covid complications, but ultimately the site works went very well. All crew travelled to and from Vanuatu onboard the tug, which allowed for Covid quarantine time to be performed onboard the tug.
Lastly, the company reported that they have signed a contract with Climate Change and Development Authority (CCDA) PNG – delivered through ADB (Asian Development Bank) funding – to build the Alotau Provincial Wharf in the Milne Bay province, approximately 300km south of Port Moresby, Papua New Guinea's capital city.
The project involves construction of an 80m long x 8m wide L shaped concrete wharf, founded on 38 off 711mm diameter x 16mm (or 20mm) wall thickness driven steel piles.
In addition to the main wharf, the project also includes demolition of an existing wharf structure, and installation of a 24m x 4m low level wharf (floating concrete pontoon), restrained by an additional 9 piles.