Maldives Transport and Contracting Company (MTCC) has completed the land reclamation works for the K. Maafushi Picnic Island Reclamation and Shore Protection Project.
The Maafushi Picnic Island job was contracted to MTCC by the Planning Ministry for MVR 10.8 million ($700.000). 
According to MTCC, two hectors of land were successfully reclaimed, while the first shipment of rock boulders required for the coastal protection has already been delivered to the project site. 
The company CEO, Adam Azim, and his team inspected the progress of K. Maafushi project yesterday.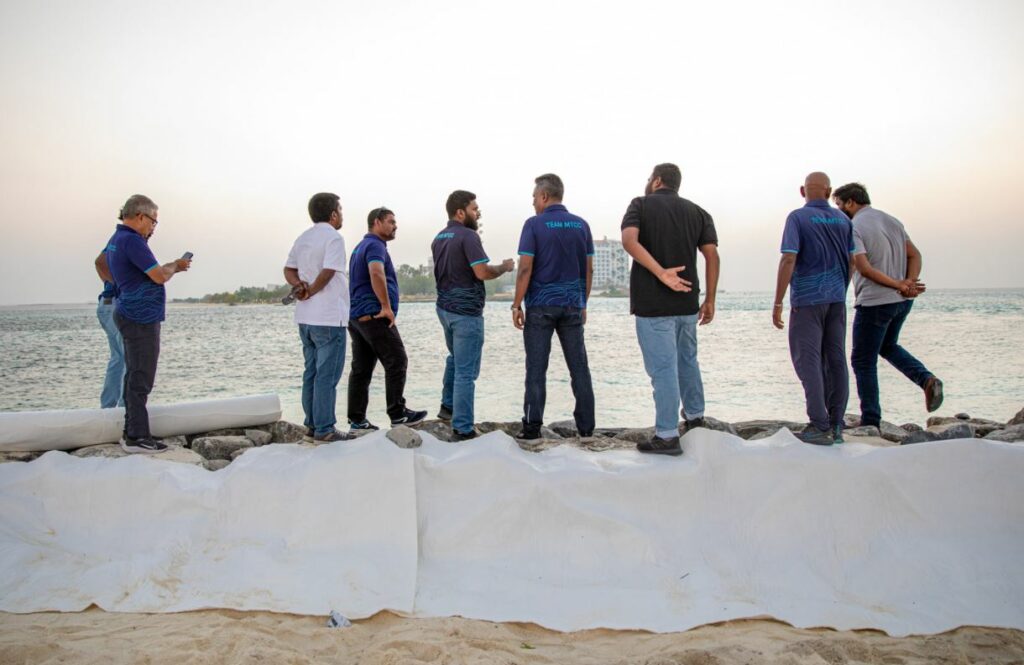 During the visit, Mr. Azim met with the local council and received the latest information about the ongoing project.
The Planning Ministry said that the picnic island, being developed in the Maafushi lagoon, will be a family vacation spot.