The trailing suction hopper dredger (TSHD) 'Hegemann I' is in the second largest port in Northern Ireland at the moment – working hard on the Warrenpoint Harbour latest maintenance dredging program.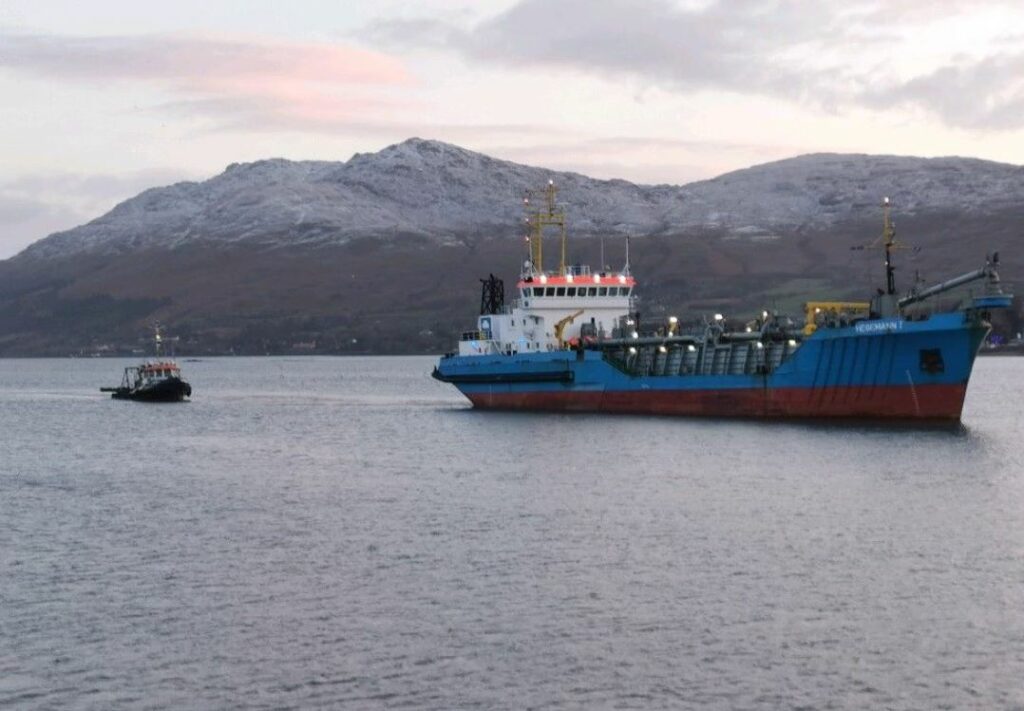 This TSHD – with a load space volume of 2.500 m³ – is the largest vessel in the Hegemann fleet.
The dredger has a jet system installed in the stern. This patented equipment uses an accelerated injection system, allowing the vessel to work in depths of up to 18 m, to smooth the subsoil or, with more intensive use, to transport the sediment assisted by the currents.
For decades the Hegemann Group has been proving its competence in coastal protection with maintenance dredging of waterways and beach nourishment.
Photo: Colm Sheehan's photo