The Lekki Deep Sea Port Project is moving forward – dredging and reclamation works have reached 89.93 per cent while the building of quay walls has reached 85.65 per cent.
The effort to complete construction works at the breakwater has gained significant improvement as it now stands at 79.66 per cent while the construction of the landside infrastructure at the port has gained significant attention as it now stands at 67.82 per cent.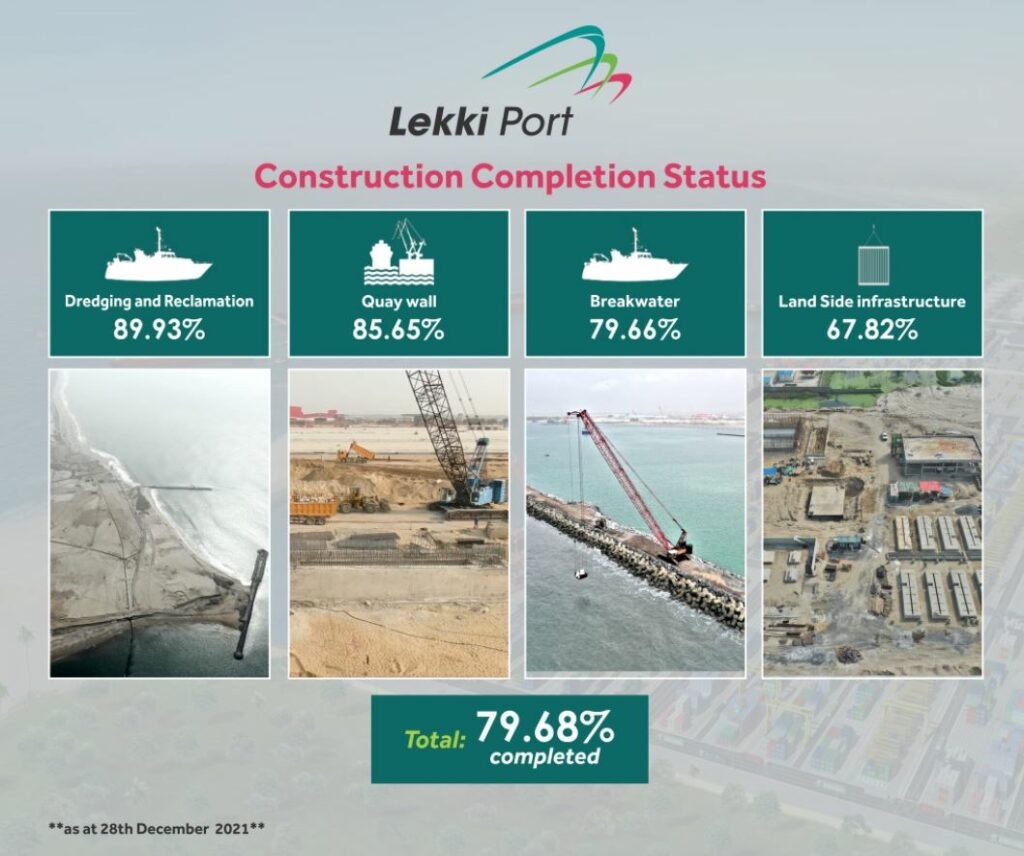 A multi-purpose, Deep Sea Port at the heart of the Lagos Free Trade Zone, Lekki Deep Sea Port is set to be one of the most modern ports in West Africa, offering enormous support to the burgeoning commercial operation across Nigeria and the entire West African region.
"China Habour Engineering Company (CHEC) and Tolaram have demonstrated a very high sense of commitment and capability especially by keeping to the construction schedule and timelines," said the Executive Governor of Lagos State, Mr. Babajide Sanwo-Olu, recently.
The project will be put into operation before the end of 2022.
Photo: Lekki Deep Sea Port