The Hong Kong Marine Department has just announced that more work will take place in the following months on the 'Reclamation to the Southwest of Shek Kwu Chau' for the Integrated Waste Management Facilities.
According to their latest project update, "for a period of approximately 12 months, reclamation works involving sand filling, hydrographic survey, and construction of seawall and breakwater will be carried out within the area."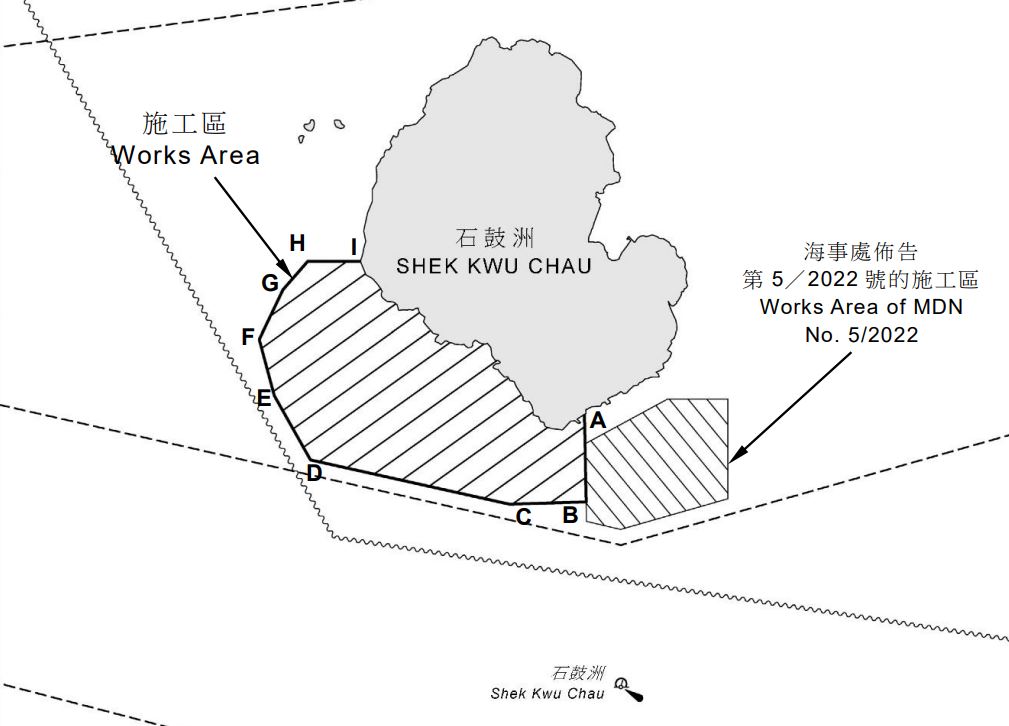 The works will be carried out by a flotilla of vessels including flat top barges, derrick lighters and special purpose vessels at various stages.
Some tugboats, guard boats and self-propelled delivery barges will provide assistance, the Department said.
The number of vessels engaged in the works will change from time to time to suit operational requirements.
A working area of approximately 50m around each working vessel will be established.
Also, silt curtains, extending from the sea surface to the seabed, will be placed within the works area.