Maldives' Minister of Economic Development, Fayyaz Ismail, and Minister of State for National Planning, Housing and Infrastructure, H.E. Mr. Akram Kamaluddin, inaugurated the Sh. Komandoo Shore Protection Rectification Works and the Mathi Komandoo Connectivity Project two days ago.
According to Maldives Transport and Contracting Company, scope of works will include:
land reclamation operations of 16.7 hectares,
connecting Komandoo and Mathi Komandoo with a 200m link,
constructing a 1520m rock boulder revetment,
353m groynes,
a 112m geobag revetment.
The value of the work is MVR 249.90 million ($16,2 million) and the project is to be completed within 730 days.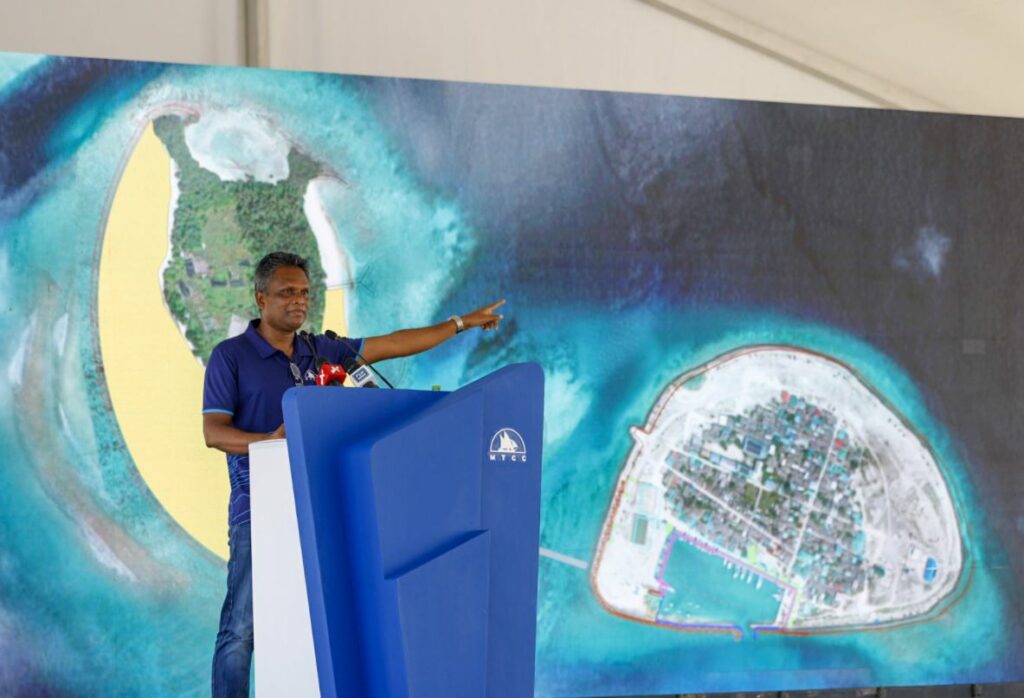 The Chief Executive Officer (CEO) of MTCC, Adam Azim, said that the Environmental Impact Assessment (EIA) for the project was completed last month and the state-owned company will conduct its work in accordance with the expectations of the island residents.