OSD-IMT, a specialist consultancy in ship design for newbuild, refit and conversion projects, has just unveiled their new dredging support vessel design.
"The experienced naval architects at OSD-IMT have a practical mindset. Their priorities are safety, crew comfort and delivering a custom designed platform that is fit for purpose," AqualisBraemar LOC Group, OSD-IMT owners, said. 
The new OSD-IMT1607 dredging support vessel design is a good example of this. It has a convenient 240m2 deck space with high capacity roller over the bow and a towing arrangement over the stern.
In addition, the sleeping cabins are all above the waterline.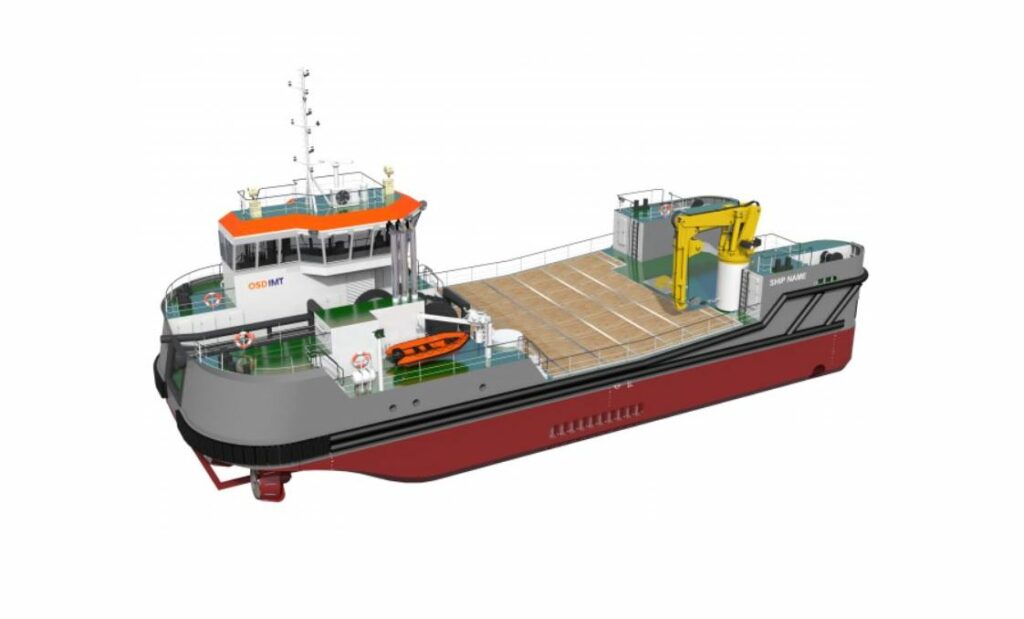 This design offers assistance with the trailing suction hopper dredgers (TSHDs), cutter suction dredgers (CSDs), backhoe dredgers, and is equipped for civil marine work including supplying and towing.
The energy and marine consultancy AqualisBraemar LOC Group (ABL Group) acquired OSD-IMT from Damen Shipyards Group last year.
Photo: longitude-engineering.com