Khulna Shipyard Limited will build four cutter suction dredgers (CSDs) for Bangladesh Inland Water Transport Authority (BIWTA).
The shipyard is a ship construction and repair yard owned by the Bangladesh Government and managed by the Bangladesh Navy.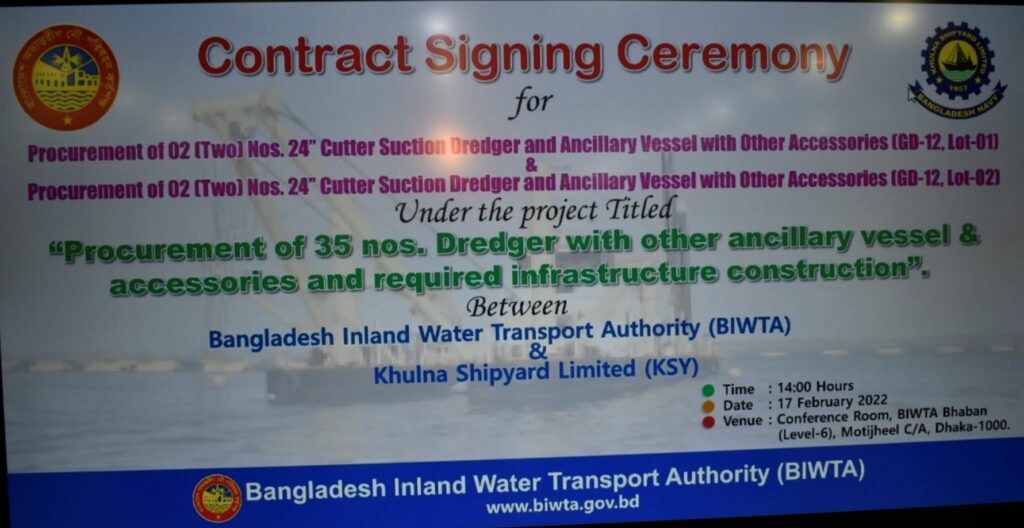 The signing ceremony took place yesterday in Dhaka.
BIWTA Chairman Commodore, Golam Sadek, BIWTA Chief Engineer (dredging), Md Abdul Matin, Khulna Shipyard Managing Director Commodore, M Shamsul Aziz, Khulna Shipyard General Manager (design & planning), Captain M Fida Hasan, attended the event.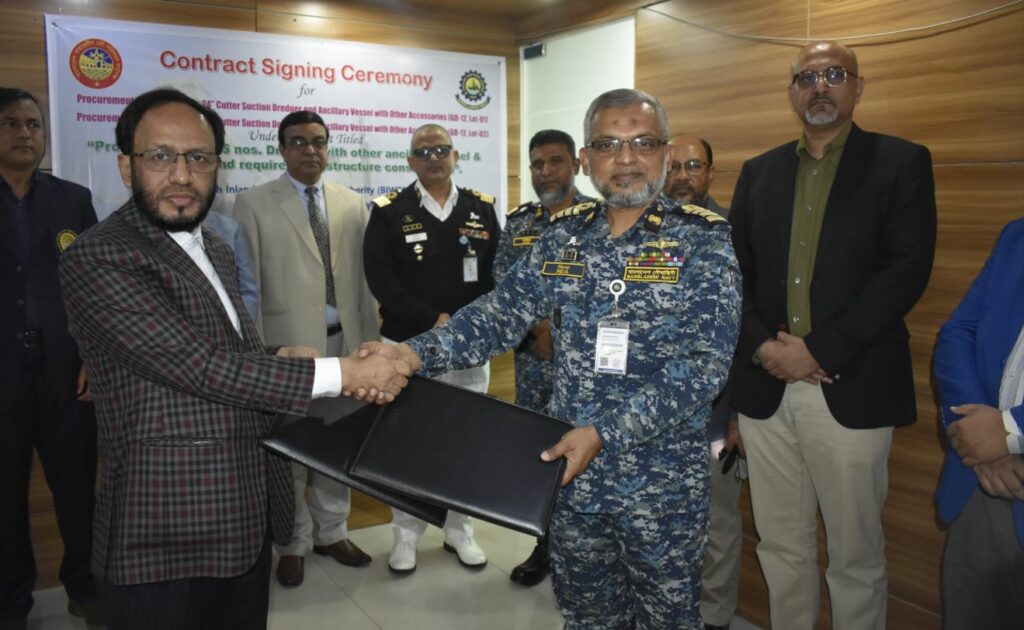 Khulna will be the first Bangladesh Government's shipyard in the country to build the cutter suction dredgers.
At the moment, 11 new dredgers are building built for BIWTA.
This expansion of their dredging fleet is set to enhance the capacity and efficiency in dredging, a vital work for Bangladesh as a delta.