In the first weeks of February, CLOCSS Coating Inspections & Surface Solutions had the challenging task to act as Owner's Representative for DEME during the dry-docking of the cutter suction dredger (CSD) Spartacus – the world's most powerful CSD at the moment.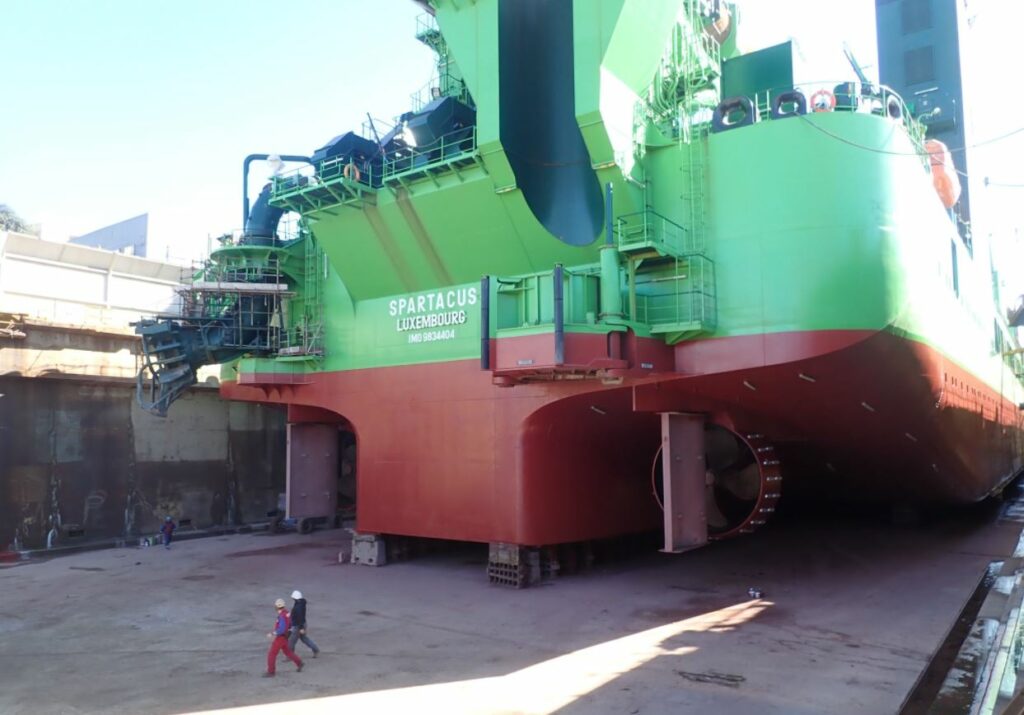 The vessel was recently delivered and dry-docked at Palumbo Shipyards in Malta due to coating issues on the underwater hull where CLOCSS already had been involved during new construction and delivery.
DEME reached out to CLOCSS to assist them to get the underwater hull up to the specification as agreed with the builders during newbuilding.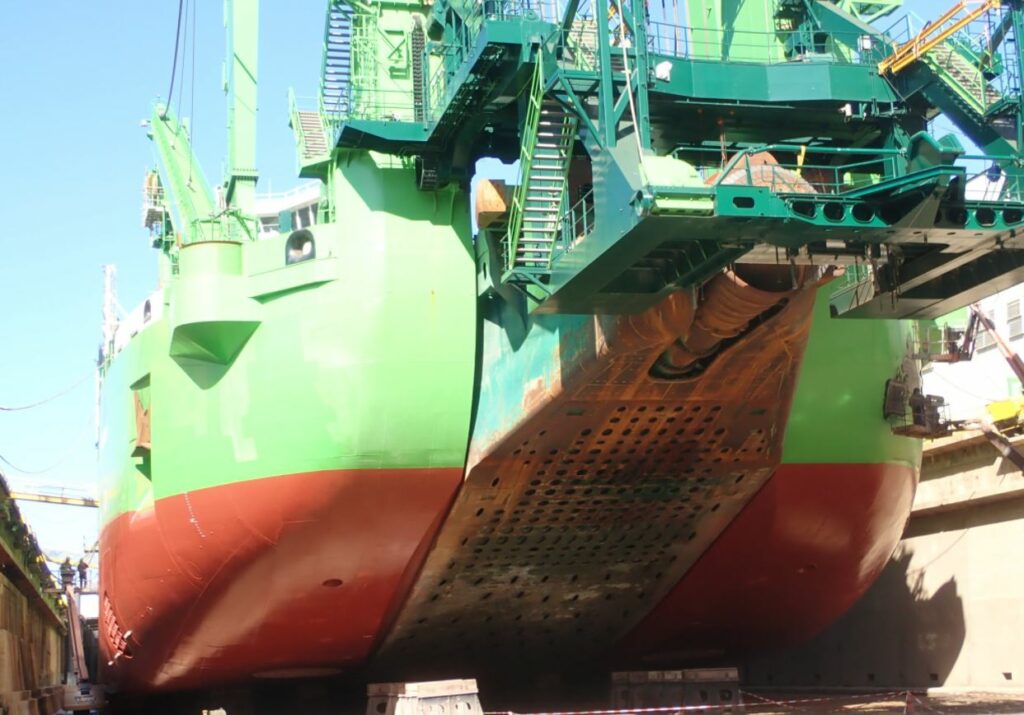 "Our task was to align the repair yard, builder, and coating supplier in such a way that the maximum achievable was done to meet the original specification taken the limited timeframe into account at the same time," said Olaf Janse, the CLOCSS owner.
"With many thanks to the great people from all parties involved, we managed to get the scope completed on time. It was an absolute pleasure to witness a large group of hard working people team up and get the job done."