The finishing touches on the Hegemann Dredging's new trailing suction hopper dredger (TSHD) Hegemann V are in full swing now.
At the moment, the TSHD is pulled out on the Kooiman Marine Group's slipway in Zwijndrecht.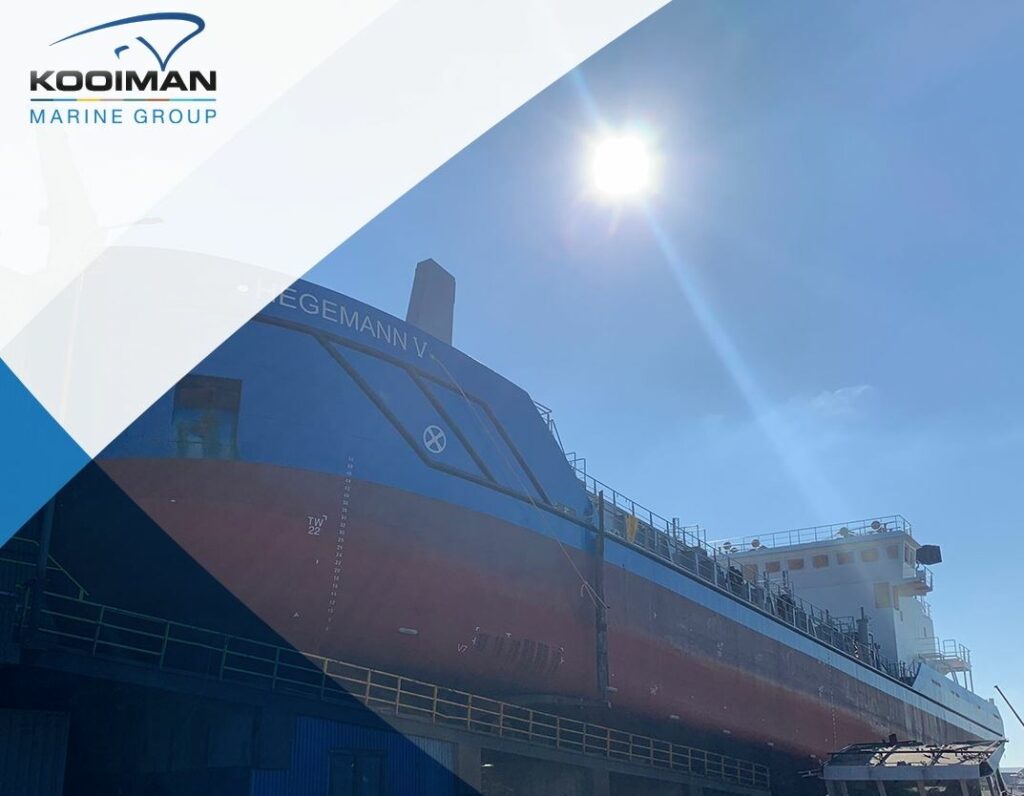 The newbuild, developed by Kooiman in a collaboration with Hegemann, is designed to execute multiple types of dredging activities on specific locations.
With a suction tube on the starboard side and an inboard dredge pump, she can load 1500m3 of material. Unloading the dredged material can be done by opening a row of bottom doors.
In addition, the material can be pumped by one or two series-connected dredge pumps with discharge connections on both sides of the ship or via a bow connection at the front.
Delivery of the 75.9 meter long dredger is expected to take place later this year.