De Hoop's new hopper dredger named KRAKESANDT
Thecla Bodewes Shipyards today celebrated an important milestone with the naming of trailing suction hopper dredger KRAKESANDT.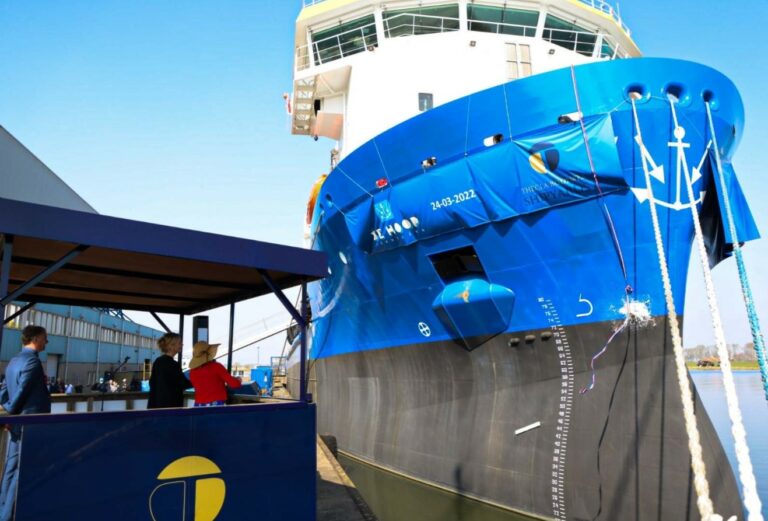 According to the shipbuilder, the second newbuild for De Hoop Terneuzen has been christened and named at the yard in Stroobos, the Netherlands.
The first dredger, TSHD Anchorage was successfully delivered to the owners in 2020 while the handover of the KRAKESANDT (yard No. BN348) is scheduled for the next month.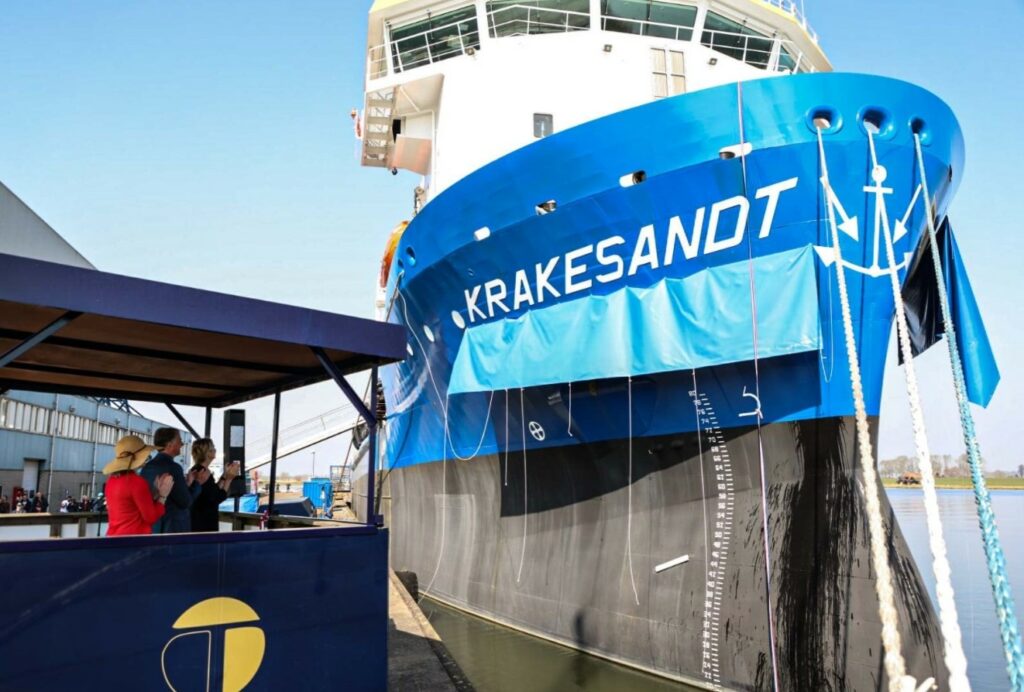 Both TSHDs are designed to extract sand and gravel aggregates from the seabed. Each vessel has a single suction pipe and a hopper capacity of 3,000m³. These innovative vessels have a length of 105.90 meters, width of 15.85m and a draft of 6.94m.
The newbuilds are equipped with a smart diesel-electric system, developed in close collaboration between the shipbuilder and D&A Electric, that efficiently regulates the energy supply for sailing, dredging and unloading the ship.
As a result, energy and fuel consumption is optimized and the ship's emissions are greatly reduced.