Carteret County's project to dredge east Taylors Creek in Beaufort and use the sand to nourish a portion of the shore of nearby Radio Island is now underway.
Depending on the project's progress, the works may last up to 30 days, the County said.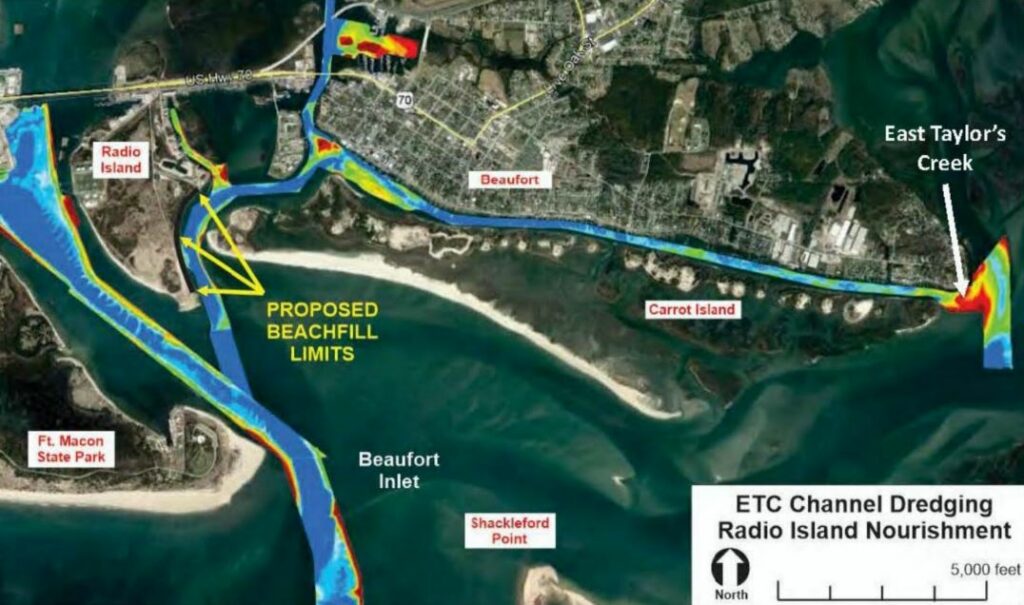 The boating public is asked to keep a safe distance from the dredger and dredge effluent pipe during times of operation.
"The public is asked to be aware of and stay alert to the construction equipment, buoys, barges, and other equipment during this time," the County said in a public notice.
Also, the public may experience limited access to Carrot Island and the public beach access on Radio Island due to the dredging project.