Great Lakes Dredge & Dock Corporation (GLDD) recently commenced work on phase II of the FEMA Hurricane Florence Nourishment Project in the Town of Oak Island, NC.
According to the town officials, shortly before sunset on Sunday, February 20, the first grains of sand came rushing through the pipeline and onto the beach, making the Phase II officially underway.
Since then, the project has utilized two hopper dredges, the Dodge Island and Padre Island, and multiple lengths of pipe to move over 200,000 cubic yards of sand on the beach areas along W Beach Drive.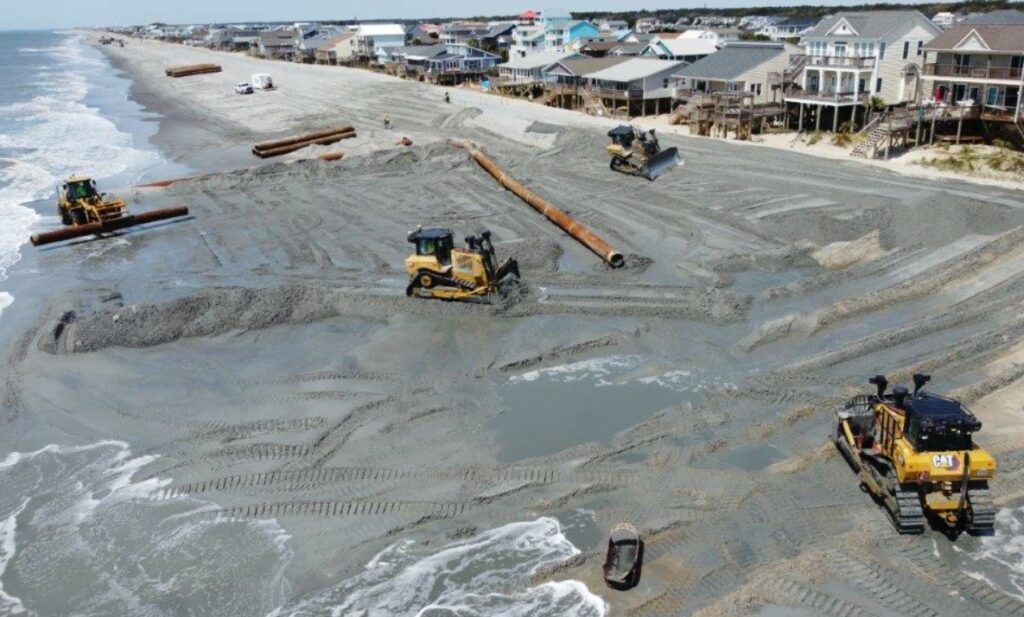 Officials also added that following a brief hiatus for refueling and maintenance, the Padre Island returned to the project area on March 4 to continue pumping sand while other dredge used in this project, the Dodge Island has been operating in the designated work zones since Monday, February 21.
Currently, the contractor is on track to complete dredging and pumping of all 765,000 cubic yards of sand needed for the phase II by April 7, with removal of equipment from the beach areas by April 14, 2022.
When the Phase II project is completed, the dune profile and access pathways for the areas along W Beach Drive should resemble those in the previously completed Phase I.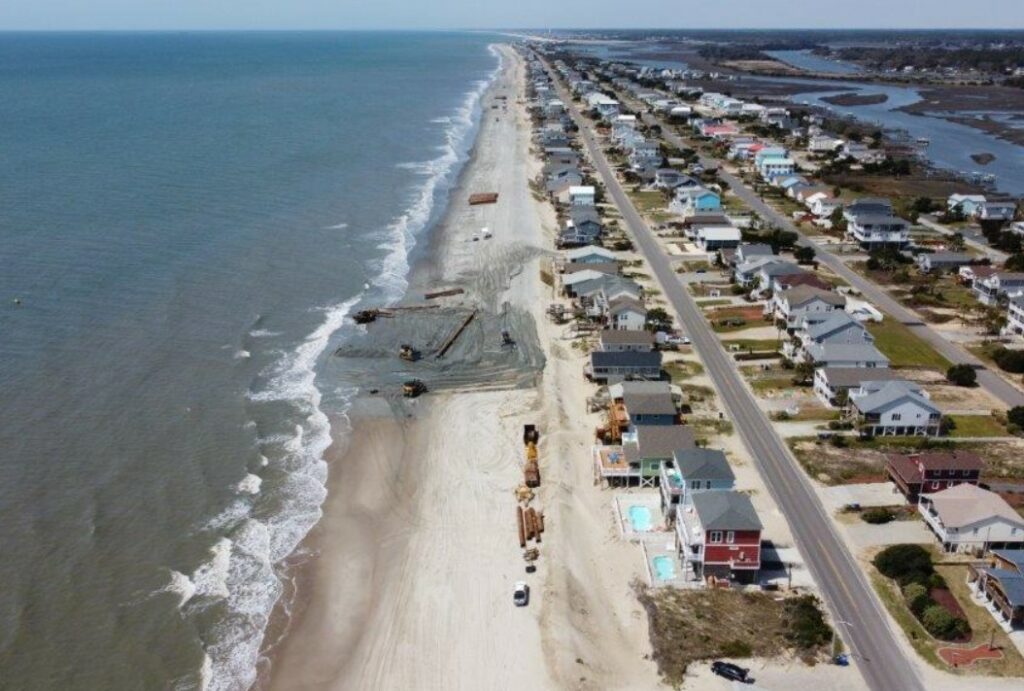 The Phase I – Hurricane Matthew Nourishment Project (previously referred to as the 2020 /2021 Nourishment Project) – serviced areas from SE 63rd St to just before Middleton Ave and was completed last May.
Photo: Town of Oak Island