At the moment, there is plenty of steelwork around at the Damen Dredging Equipment yard in Nijkerk, the Netherlands.
"We are in the process of manufacturing 14 pieces of almost 12 meter long floats," said the company.
These floats will replace the floating pipeline of the cutter suction dredger (CSD) Amoris, delivered by Damen in 2010.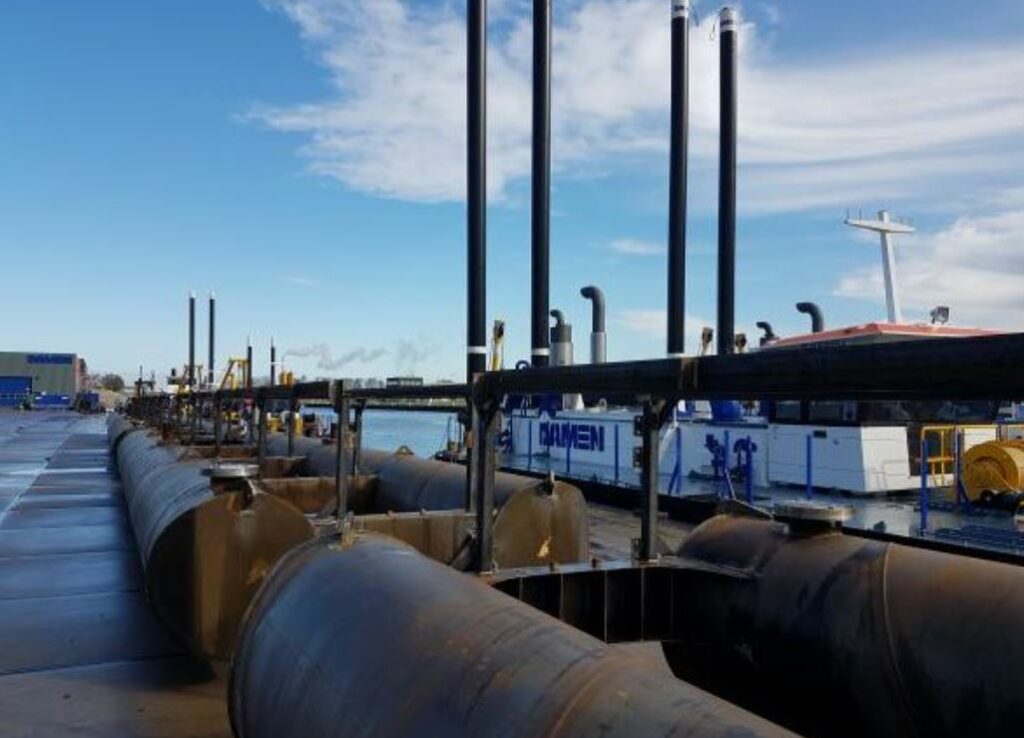 The stationary CSD, with its 450 mm discharge diameter, is a dredging tool designed to very specific customer specifications.
During the design and building process, Damen Dredging Equipment and SeReAnt cooperated closely to integrate all requirements in the dredger.
The dredger is – for instance – fitted out with 4 spuds of which 2 are placed in spud carriages to ensure a continuous and smooth dredging process.