Tar LLC, from Houma, Louisiana, has won an $8.6 million firm-fixed-price contract for inspection, maintenance, and repairs to electrical and electronic dredging equipment, propulsion system and auxiliary systems aboard the hopper dredger Wheeler.
Bids for this project were solicited via the internet with one received, reports the U.S. Department of Defense (DoD).
Work locations and funding will be determined with each order, with an estimated completion date of April 3, 2027.
The U.S. Army Corps of Engineers, New Orleans District, is the contracting activity.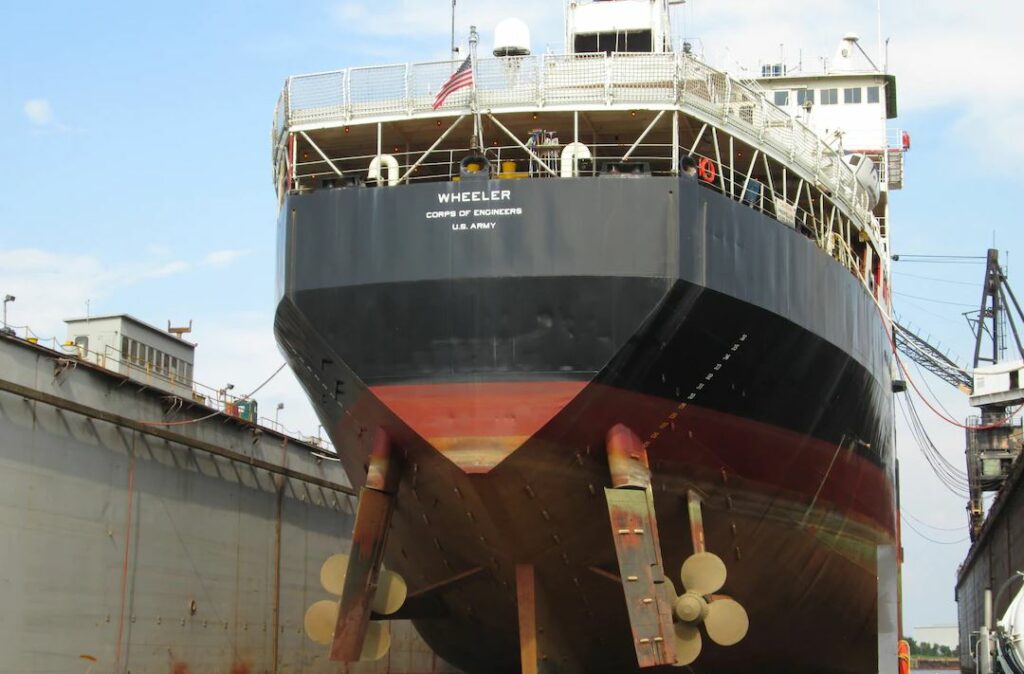 The Wheeler keeps waterway channels clear from Key West, Florida, to Brownsville, Texas.
Although the dredge is maintained in a state of readiness for worldwide operations, it spends the majority of its time operating in the Southwest Pass of the Mississippi River, dealing with shoaling problems that occur during high and low water.