Weeks Marine, Inc. was busy recently working on a beachfill project at Holden Beach in North Carolina.
The company has just released an aerial photo from February showing the beach crew pumping sand west.
During the works, hopper dredgers R.N. Weeks B.E. Lindholm placed approximately 1,500,000 cubic yards of sand over 25,000 linear feet for the town of Holden Beach to widen the beam of the beach between 100 and 200 feet, depending on fill location.
Additionally, Weeks Marine team has also created a 2 foot high dune that ties into the existing dune.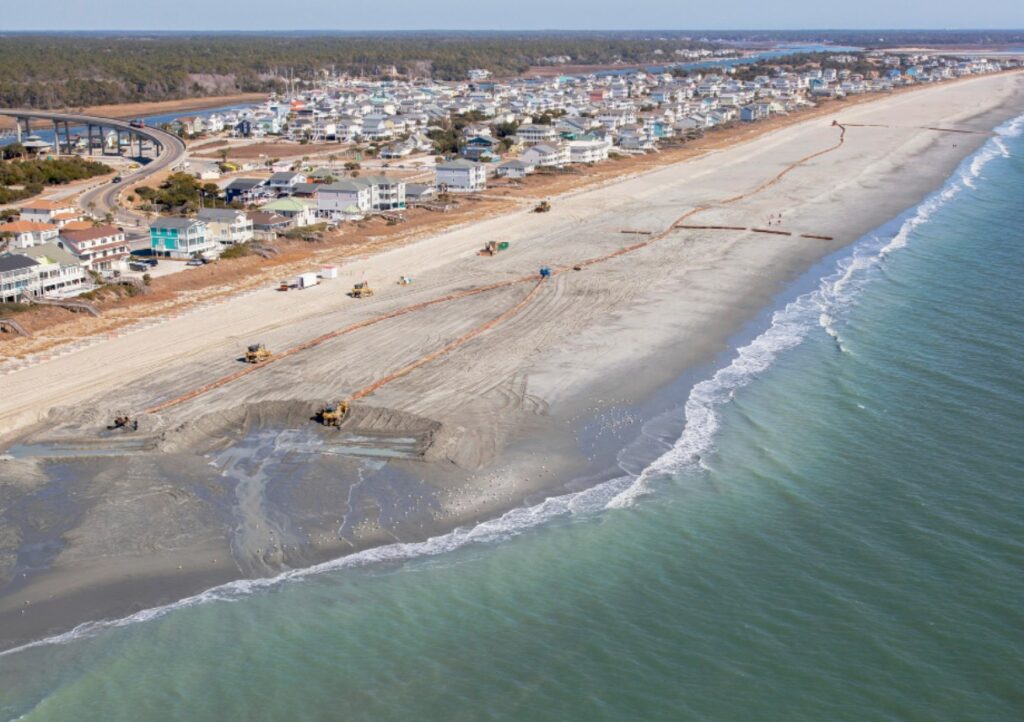 These improvements will address storm damage since the previous town sponsored project in 2017 and were done from the 240 Ocean Boulevard East to 781 Ocean Boulevard West.