Van Oord's Goliath, one of the world's largest backhoe dredgers, is currently busy working in Felixstowe.
The dredger is equipped with a bucket that can hold between 20 and 40 cubic metres of material, and can work at a dredging depth of up to 26 metres.
In Van Oord's fleet, backhoes Simson and Goliath are the largest hydraulic dredging cranes.
The total installed engine power is more than 4,000 kilowatt per vessel.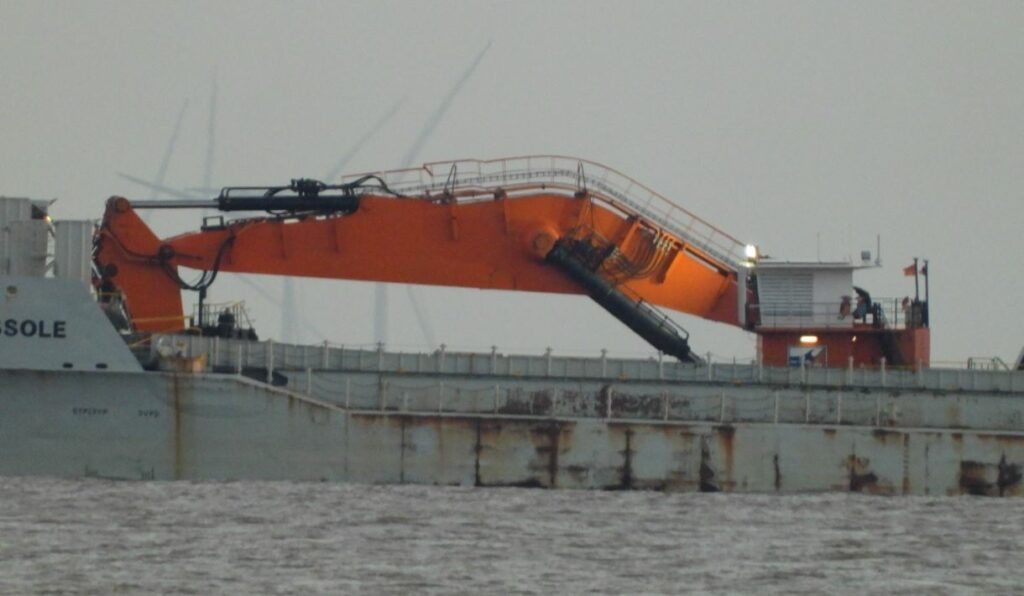 At the moment, dredging work to further increase the Port of Felixtowe's ability to handle the world's largest container ships is moving forward.
Harwich Haven Authority is dredging the main approach channel to increase the depth from 14.5 metres to 16.0 metres.
Work commenced last year and is due to be completed in 2023.
The port is also increasing the depth at its deep-water berths. Berth 7 was deepened to 16.5 metres and Berth 6 will also be dredged to 16.5 metres in 2022 at the same time as Berths 8&9 are increased to 18.0 metres.