The Finnish subsidiary of Harju Elekter Group, Telesilta Oy is joining the list of companies that will take part in a major shipbuilding project – the construction of a new trailing suction hopper dredger for the Polish Maritime Office.
According to Harju Elekter, Telesilta signed the contract on April 7th 2022 with shipbuilder Työvene to provide turnkey delivery of electrical, automation, and navigation systems for this new hopper dredger.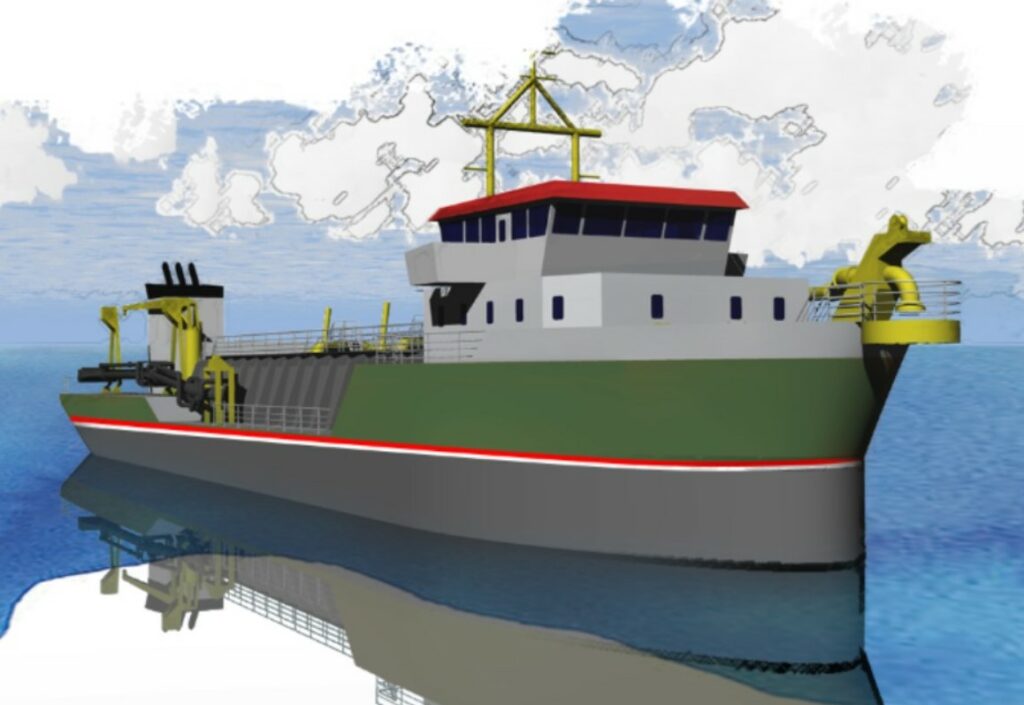 The design for this state-of-the-art dredger was jointly developed by Työvene and Dutch partners C-Job and Holland Marine Technologies.
When delivered to the owner in late 2023, the ship will be used by the Maritime office of Gdynia for maintenance and preservation work on the five metres deep main waterway from the Gulf of Gdansk through the Vistula Lagoon to the Elbląg River.
It will also be used to maintain track depth parameters of smaller ports of the Vistula Lagoon, where depths can be up to 18 metres.