The hull of Mike Hooks' new cutter suction dredger Lorraine Hooks began its tow from Galveston to Houston yesterday.
There, at Southwest Shipyard's Brady Island, it will get dry-docked, sandblasted, and painted.
"We look forward to seeing her outfitted with the "Mike Hooks Red" and then moving into the next phase," said the Westlake based dredging contractor.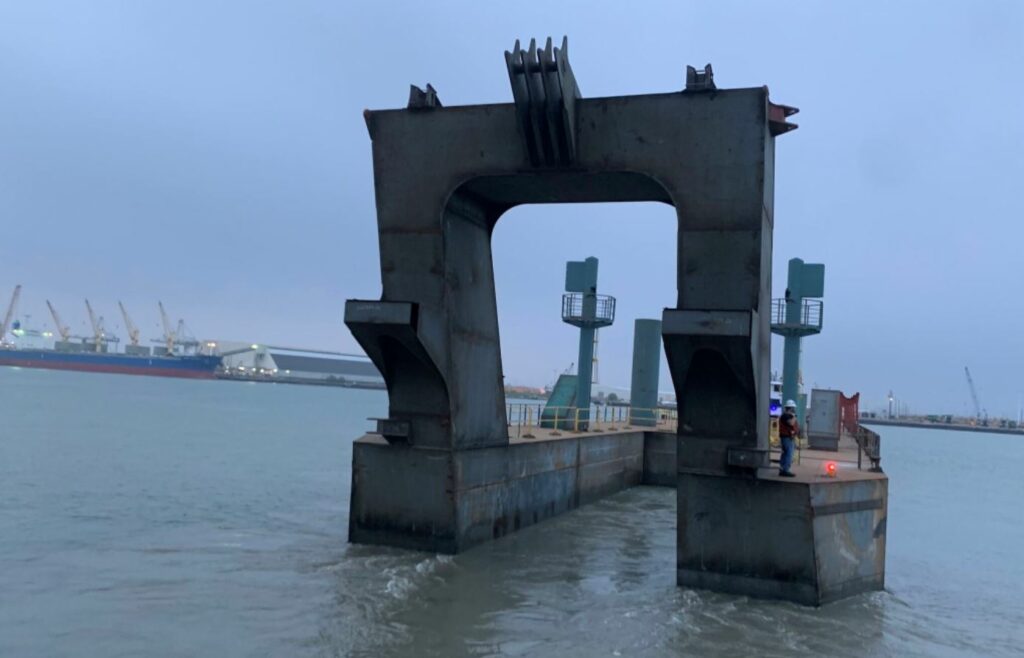 Once outfitted and complete, the 300-ft. x 50-ft. and a dredging depth of 75 feet, the dredger will work on both coastal restoration and navigation dredging projects in Louisiana.
Also, the CSD will be deployed across the region to improve climate resiliency and strengthen maritime infrastructure.
The dredger is designed to meet the latest industry standards in safety, comfort, efficiency and production.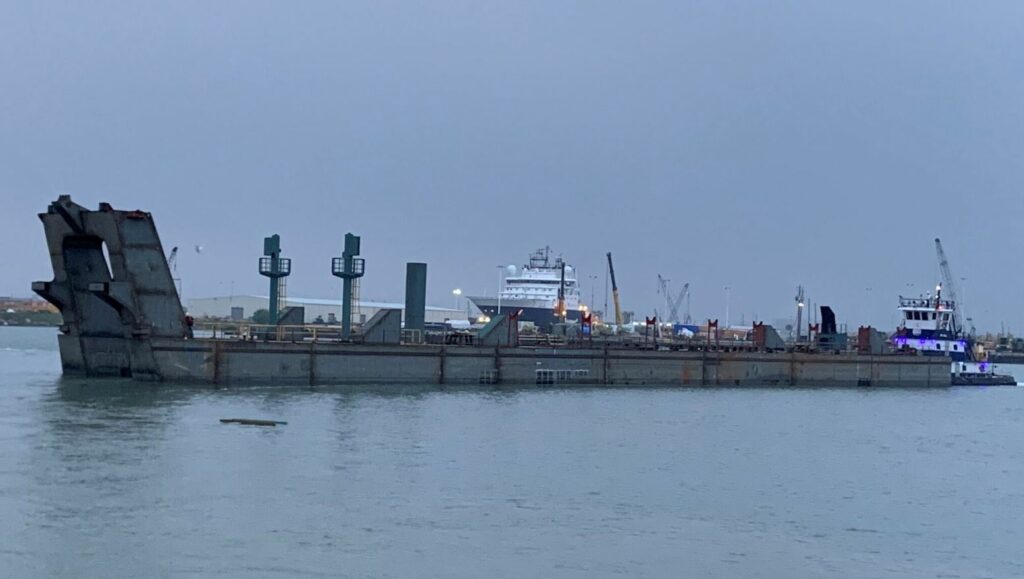 It will house "home-away-from-home" living quarters with A60 fire rating insulation. It is constructed on vibration mounts to reduce fatigue for the crew from harmonic vibrations and noise.