Last Friday, Kooiman-Hoebee Shipyard in Dordrecht shipyard successfully refloated trailing suction hopper dredger Swalinge.
According to Kooiman, the work on TSHD Swalinge started in January 2022, and by now the ship has been extended by 37 meters with many other adjustments also completed.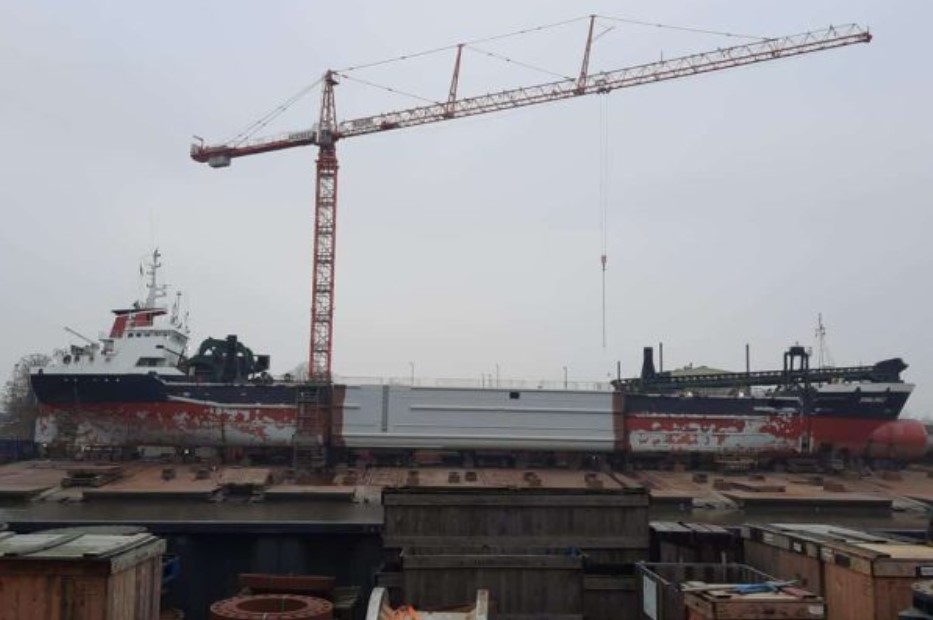 The Swalinge was built as a coaster in 1977 and rebuilt into a hopper dredger after being purchased by Den Herder Seaworks in 1996.
Currently, the 82.2m dredger is at Kooiman for an extension of 37 meters, which will increase the vessel's cargo space by 1300m³.
Also taking part in the project is Alewijnse who signed a contract with Den Herder Seaworks earlier this year for the electrical refit of the vessel.
For this project, Alewijnse will deliver complete engineering package on board TSHD Swalinge, including the main switchboard and various panels to extend the cabling and modifications to assorted sub-systems.
Photo: Den Herder Seaworks