MTCC wins Narudhoo dredging deal
Maldives Transport and Contracting Company (MTCC) has won a contract towards implementation of Sh. Narudhoo Harbor Reconstruction Project.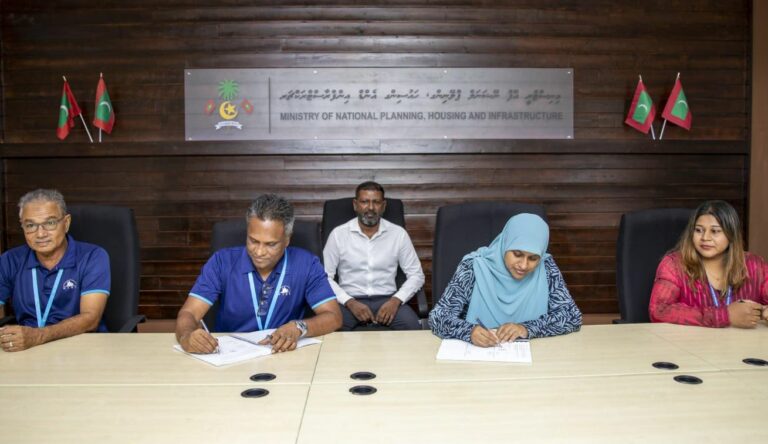 The client is the Ministry of National Planning, Housing, and Infrastructure of the Government of Maldives.
In a ceremony held yesterday, CEO Adam Azim signed the deal on behalf of MTCC and Ms. Zeeniya Ahmed Hameed, Permanent Secretary put her signature on behalf of the Ministry.
Scope of works for the project will include:
harbor dredging operations of 51,212cbm,
channel dredging operations of 4120cbm,
construction of a 371m breakwater,
installation of 955sqm harbor pavement and installation of harbor lights.
An Environmental Impact Assessment (EIA) will be conducted as it is part of the project scope.
The value of the project is $2.8 million and the project is to be completed within one year.