With the mobilisation of all machinery and dredging equipment at the site, dredging work in the basin of La Digue's jetty has already started, Seychelles Ports Authority (SPA) said.
According to SPA, this work is in line with the La Digue's Port Extension Project.
All safety measures such as silt screens to contain sedimentation have been installed in the basin where dredging is taking place.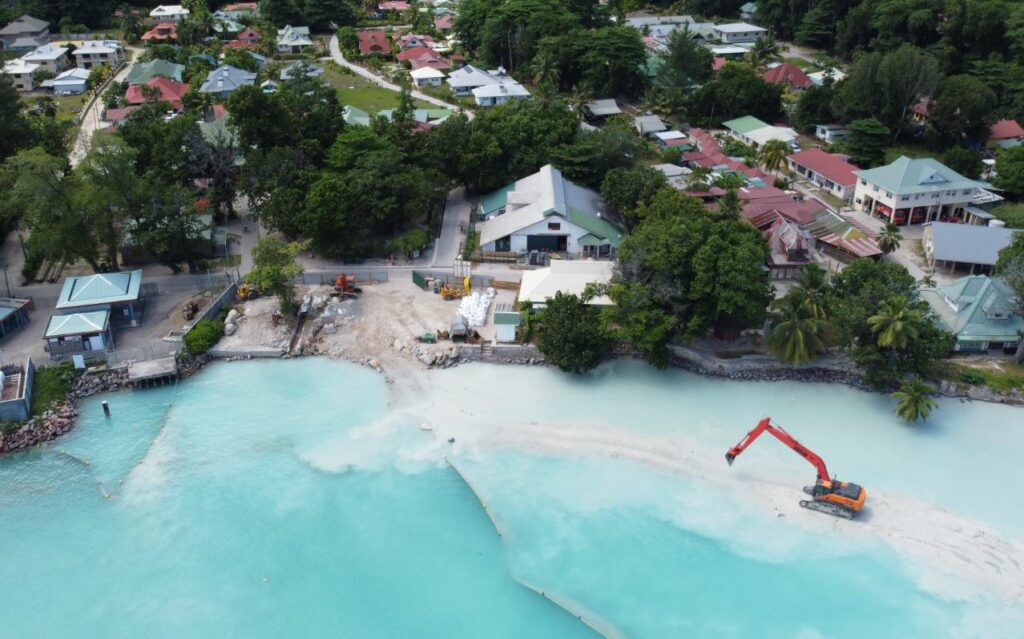 Additionally, the new berth management for vessels like Cat Cocos and Cat Rose is already in application and yacht berthing has been relocated to facilitate the dredging process.
SPA's plans for the jetty at La Passe is to upgrade and modernize the facility by deepening the harbour and increasing the berthing space by converting the present retaining wall next to the passenger terminal building for berthing purposes.
The long term plans for La Digue is also to bring more efficiency and safety at the port terminal by introducing a more efficient passenger and vehicular traffic schemes on the jetty as well as relocating the cargo activities.
Photo: Seychelles Ports Authority