Rederiet Høj expands fleet with two grab dredgers
Nordic marine contractor, Rederiet Høj A/S recently expanded its fleet with two grab dredgers that will be used for construction activities in Northern Europe.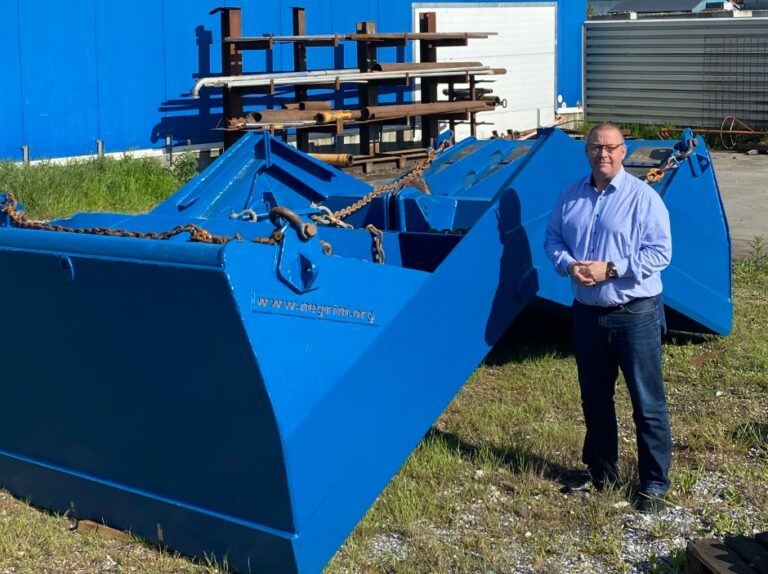 As the international construction activities require additional capacity, the company from Horsens, Denmark, decided to buy two more vessels and strengthen its position in the region.
With this expansion of the fleet, Rederiet Høj A/S accommodates increasing activity in the areas of excavation and dredging of port infrastructure, construction of piers, breakwaters and revetments, preliminary work for the laying of cables, boulder clearance, establishment of new artificial reefs, etc, the company reported.
"The company has long had a desire to acquire additional capacity. The two new vessels are known in the market and fit nicely with the existing fleet," commented Michael Normann, CEO of Rederiet Høj. "The timing is perfect in that the investment supports the overall positive developments experienced by the company in the Northern European market, with a focus on Norway, Sweden, Germany, UK, and the Baltics. With this additional capacity, we will be able to strengthen our international position in the areas of port construction, marine construction, and offshore wind."
The two vessels, which were welcomed to the fleet on the 1st of June, will be painted and renamed as MS Aase Høj and MS Alberte Høj after the grandmother and granddaughter of the owner Søren Høj.
MS Aase Høj, formerly Aase Madsen, was built in 1977 and, over the years, has received major restorations and updated. The vessel has a cargo area of 200m3, maximum carrying capacity of 225 tons and excavation depth of 30-60 meters.
The second vessel named MS Alberte Høj – formerly Peter Madsen – was constructed in 1968 and since then was also refurbished and modernised. She has a deck capacity of 100m3, maximum load of 170 tons and excavation depth of 30-60 meters.