Lyme's sandy beach closes due to dredging program
Lyme's sandy beach will be closed or access will be restricted while essential harbour dredging and beach replenishment works take place, Lyme Regis Town Council said.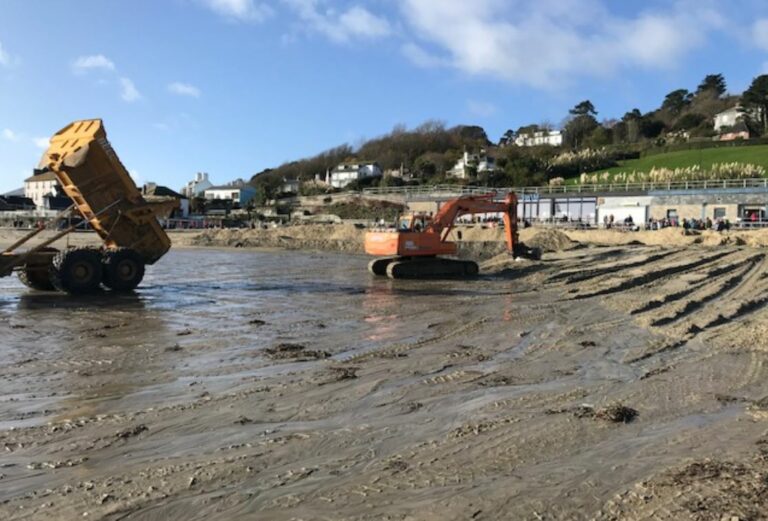 Dorset Council is carrying out the essential annual dredging works in the harbour between Monday, 13 June, and Friday, 24 June, and depositing the material on the sand beach.
This means the beach will be closed to the public completely from Monday, 13 June, with plans to re-open the majority of the area from the evening of Friday, 17 June.
The dredger will also be depositing material on the beach over the weekend but this will not restrict access and there will be no heavy plant operating, said the Lyme Regis council.
From Monday, 20 June, heavy plant will be on the beach moving dredge material to the northern corner of the beach so parts of the beach will be closed as the machinery moves around.