The U.S. Army Corps of Engineers' Miami Beach renourishment work continues placing sand on the beach in the Allison Park (64th Street) section of the project.
To date, the crew has placed 65,000 tons of material to restore the beach and strengthen the shoreline.
"Residents and visitors will be happy to note USACE has begun to re-open sections of beach at the southern end of the segment as sand placement is complete," said USACE in its latest project update.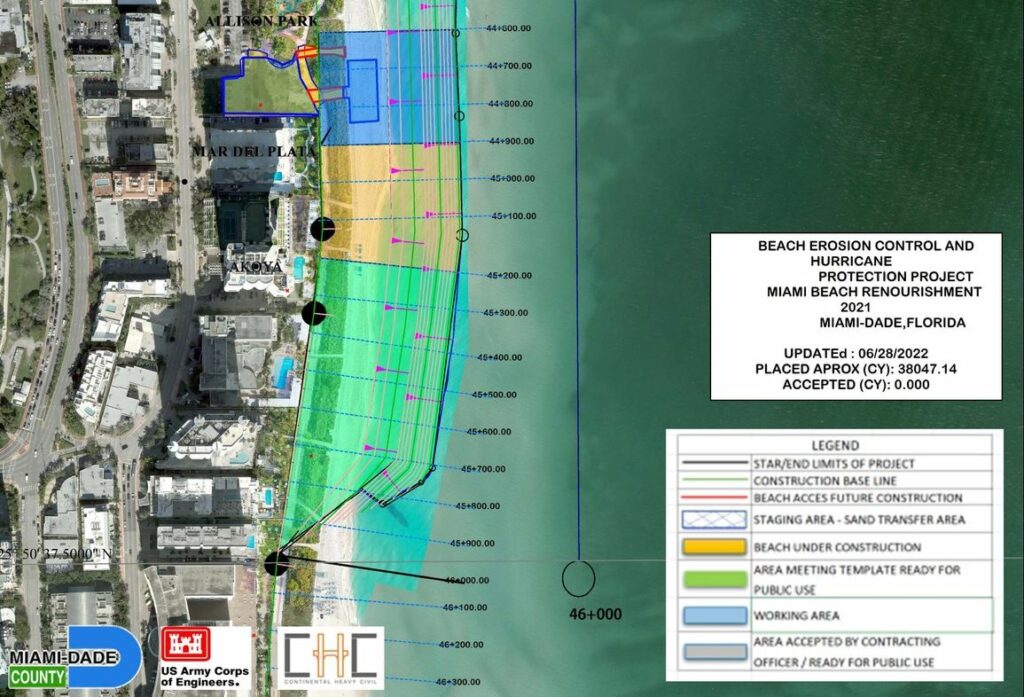 According to USACE, the crews will take a three-day break, beginning Friday, July 1, through Monday, July 4, in observance of the Fourth of July.
They will resume operations on Tuesday, July 5.