More coastal defence work for Old Colwyn Promenade
Conwy County Borough Council said that the next phase of coastal defence work will begin this summer, following further funding from Welsh Government.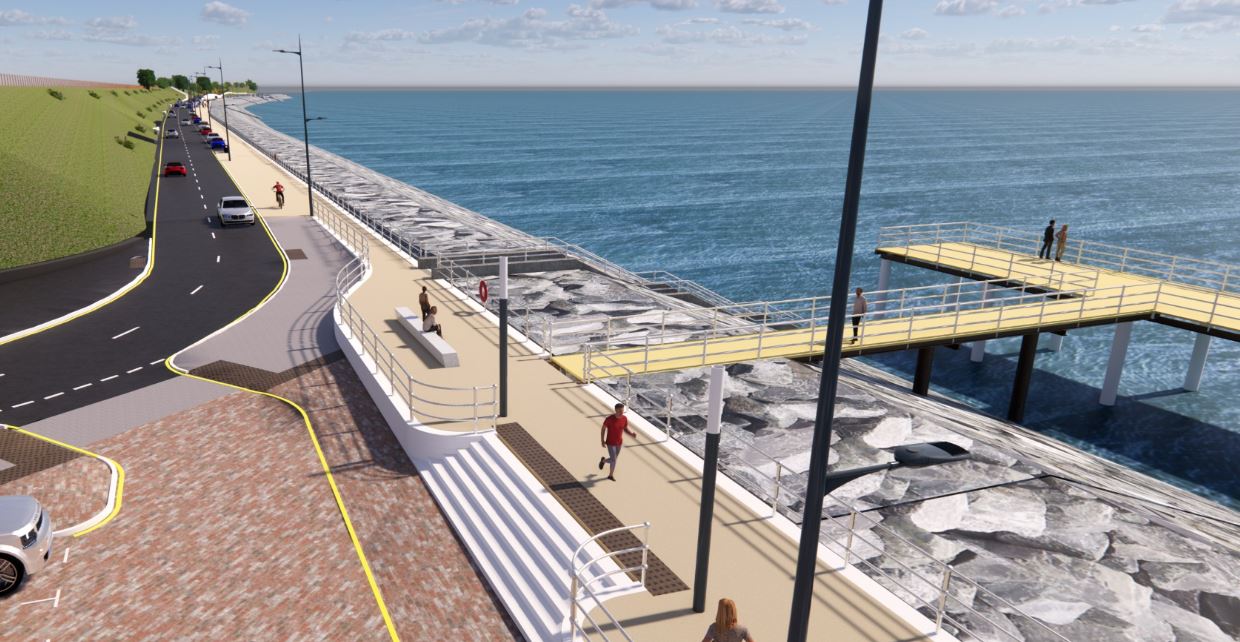 The current work, which began in May 2021, has seen a 370m long rock barricade built on the beach to protect the Victorian seawall from severe storms and rising sea levels.
This new phase of work will extend the rock barricade by 350m and raise the promenade and road 2 metres higher than the current level, between Rotary Way and Splash Point (by Old Colwyn Arches).
Cllr Goronwy Edwards, Cabinet Member for Infrastructure, said: "We expect to start work on this next phase in summer 2022, as soon as the current work is finished. This work will take up to 18 months and will complete all the planned work on this section of the promenade."
"We understand that having the promenade closed is an inconvenience for residents, but it's essential that we get this protection in place to keep the promenade, the A55 and the railway line safe for generations to come."
The overall Old Colwyn coastal defence scheme from Splash Point to Porth Eirias will cost an estimated £35m, and includes a 1.2km rock barricade, raising the promenade, an outdoor classroom, electric car charging points and beach access ramp.
So far, the Council has secured around 50% of the funded needed, and is continuing to look for further funding for the section west of Rotary Way.