Buxton beach nourishment project makes steady progress
Great Lakes Dredge & Dock Co. has announced that steady progress was made over the past week for the beach nourishment project that is currently underway in Buxton.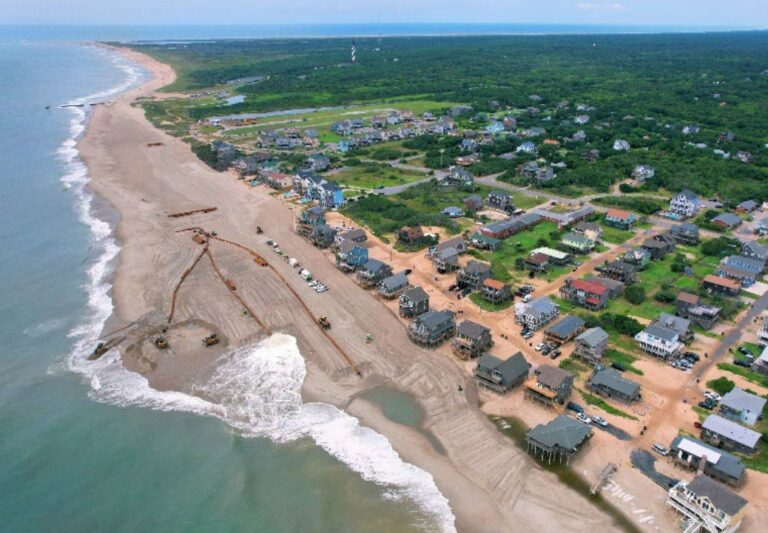 The Buxton beach renourishment project officially commenced on Thursday, June 30, 2022.
As of Friday, July 15, the contractor has placed approximately 300,000 cubic yards of sand along the Buxton oceanfront, equivalent to 25 percent of the total project volume.
Approximately 2,500 feet of the beach from Tower Circle to the ocean groin field near the original location of the Cape Hatteras Lighthouse has received nourishment sand. Pumping is currently proceeding north.
Coastal Science & Engineering—which is tasked with managing the beach nourishment project that is being performed in Buxton by Great Lakes Dredge & Dock Co.—has released its first newsletter announcing the latest updates on the project.
To read Issue No. 1 of the Buxton beach nourishment newsletter, please click HERE.