USACE experts inspect Lorain Harbor Breakwaters
USACE Buffalo District teammates Weston Cross, Shanon Chader, Erin Cuddihy, Gerlyn Hinds and Rich Reisner performed an above water boat and walking inspection of Lorain Harbor Breakwaters last week.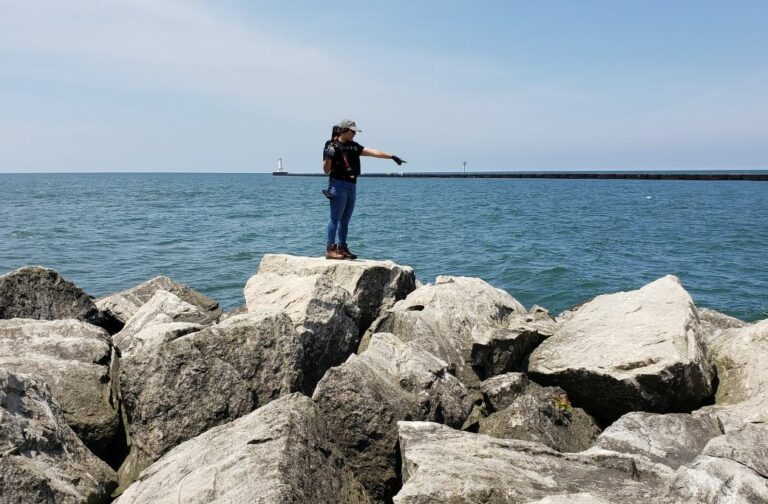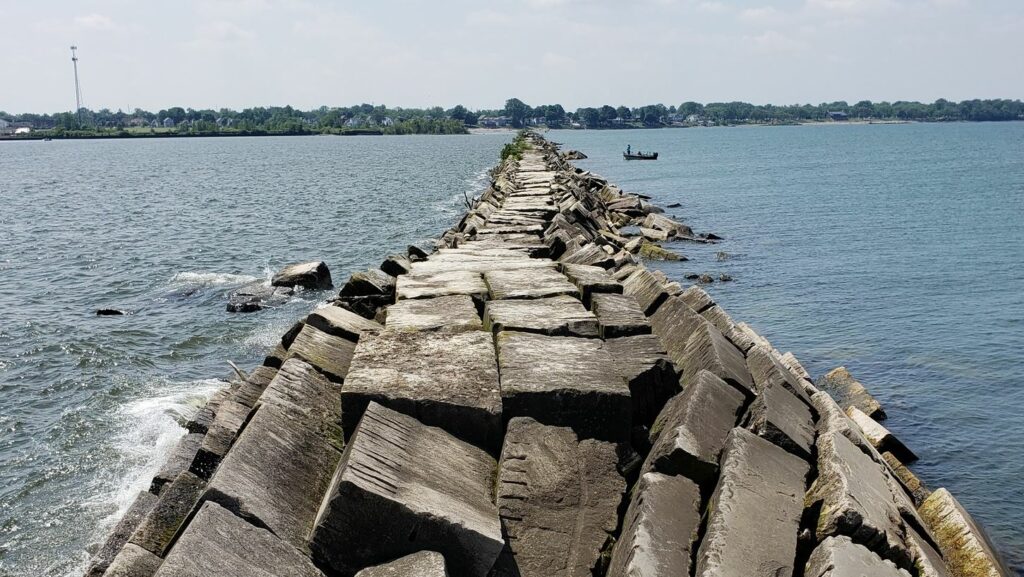 The purpose of the site visit was to inspect, photograph, and determine the existing condition of the existing stone slopes, steel sheet pile (SSP) cells, and concrete cap.
The team performed a boat inspection on the harbor and lake side of the majority of the structures.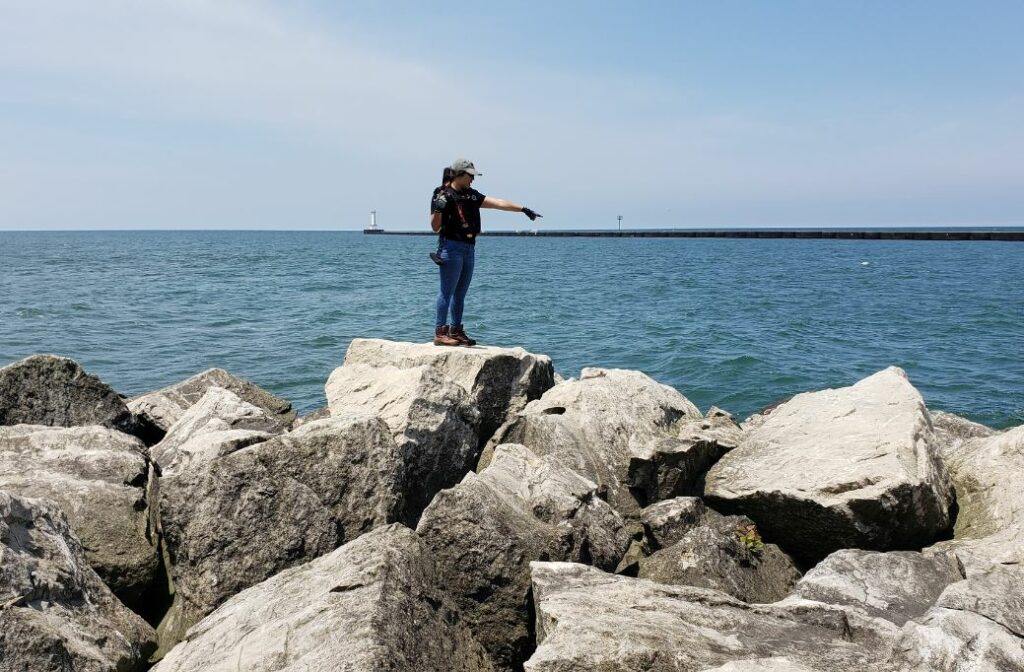 A walking inspection of the structures was also conducted to get a closer look at stone condition, SSP interlocks, and the existing concrete cap.