Bunati opts for Julong cutter suction dredger again
Qingzhou Golden Julong Equipment Manufacturing (a brother company of Qingzhou Julong Environment Technology) has delivered a second cutter suction dredger to the Bunati Port Authority (BPA), Indonesia.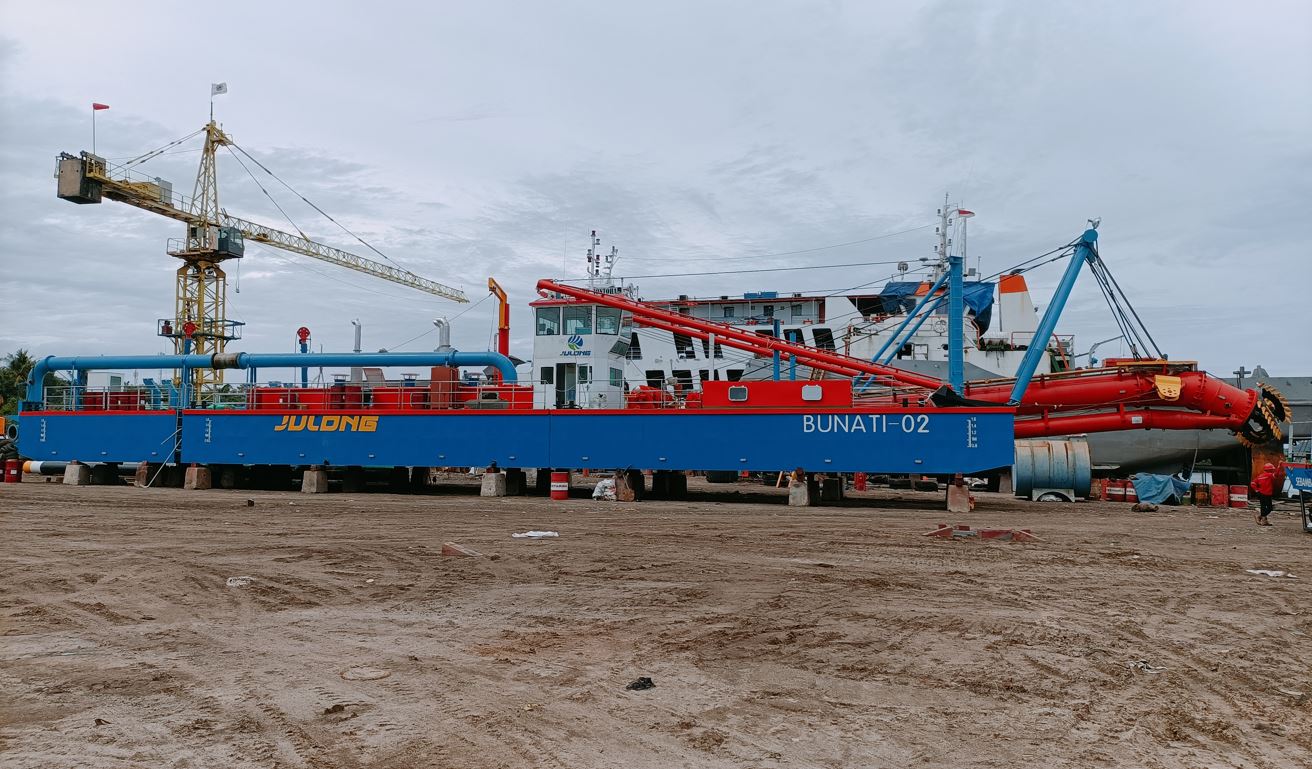 According to the Chinese dredger builder, BPA bought one CSD450 model cutter suction dredger BUNATI-01 from Julong Group in September 2020.
There is a big dredging requirement in 2022, so the Authority decided to buy another bigger dredger from Julong to meet the dredging requirements in the future.
The new CSD550 – named BUNATI-02 – is driven by a 1600HP Cummins engine for dredge pump and 450HP Cummins engine for hydraulic system.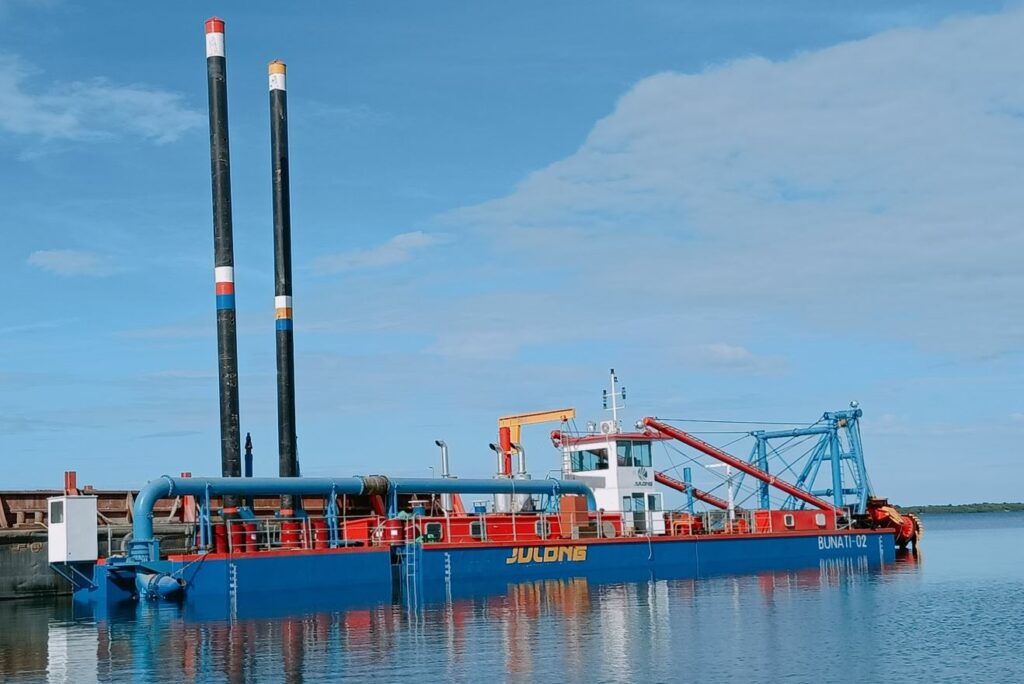 The dredger has a dredging performance of 4000 m3/hr flow capacity, 15m dredging depth and 3000m discharge distance.
To improve the dredging efficiency, BPA opted for a series additions like anchor boom system, spud carriage system, GPS Dredging Monitoring System, etc.
Julong's field service engineer helped Bunati Port Authority in assembling and commissioning of the dredger.
The CSD is set to start its first dredging project in the Bunati Port in the coming days.