New split-hull dredging vessel Omvac Catorce was successfully launched last week.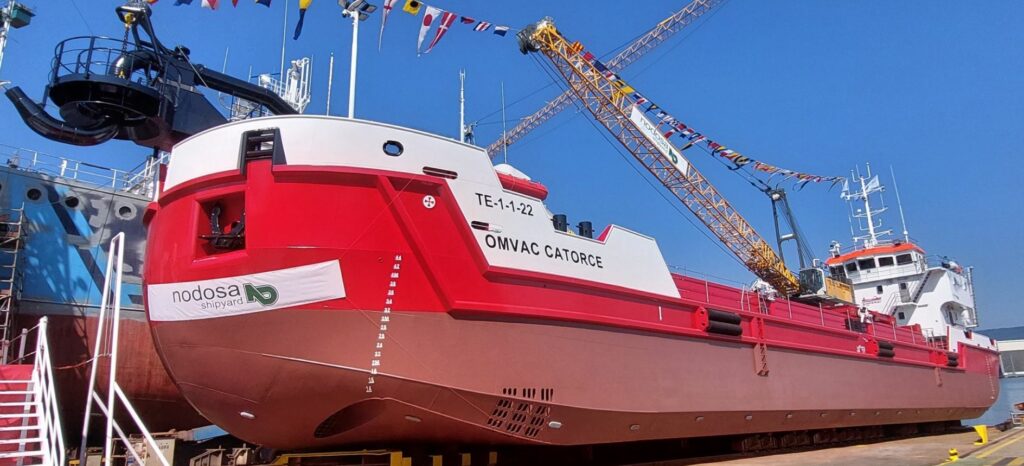 In March 2021, Nodosa – Spain's most experienced shipbuilder of split-hull dredgers – closed the contract for the construction of the fourth dredger of this type in recent years.
This is the third dredger of this type that Nodosa has built for the same shipowner, the Galician company Canlemar.
Entirely designed and engineered by Nodosa, it is 64 metres long by 12.50 m wide, has a tank capacity of 1,200 m3, a capacity for a crew of 10 people, and will be classified with unrestricted navigation level.
This latest generation dredger is a further version of those previously built, meeting today's demanding requirements in terms of accommodation, freeboard and ballast water treatment, among others.