The team at Mike Hooks, LLC hit a major milestone in the construction of the new state-of-the-art cutter suction dredger (CSD) Lorraine Hooks last week.
The 430,000 lb. cutter ladder was carefully carried and lowered into place by overhead gantry cranes at Southwest Shipyard in Galveston, TX.
The trunnions are installed, and the ladder rests on safety pins while final rigging and outfitting continues.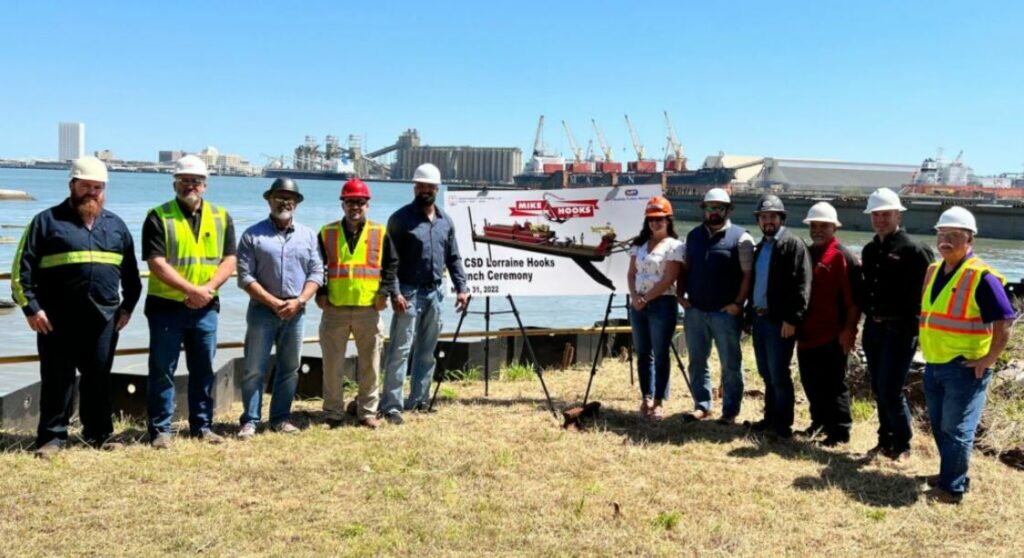 "The Lorraine represents our forward-thinking commitment to our people, to the natural environment, and to the development of sustainable infrastructure along the Gulf Coast for generations to come."
"We look forward to her debut later this year."
The CSD was named after the beloved matriarch and wife of founder Mike Hooks.
The steel cutting ceremony for this new cutter suction dredger took place in May 2021.
Additionally, the construction of the Lorraine marks another milestone for the Hooks organization as it is the first dredge to be built by a third-party vendor. The majority of Hooks' existing fleet was fabricated at their own facility in Southwest Louisiana.