USACE Buffalo District's contractor Crane Hogan Structural Systems INC recently began the permanent repair to 610 linear feet of the west pier along Little Sodus Bay.
The project is located in the Village of Fair Haven, Cayuga County, New York.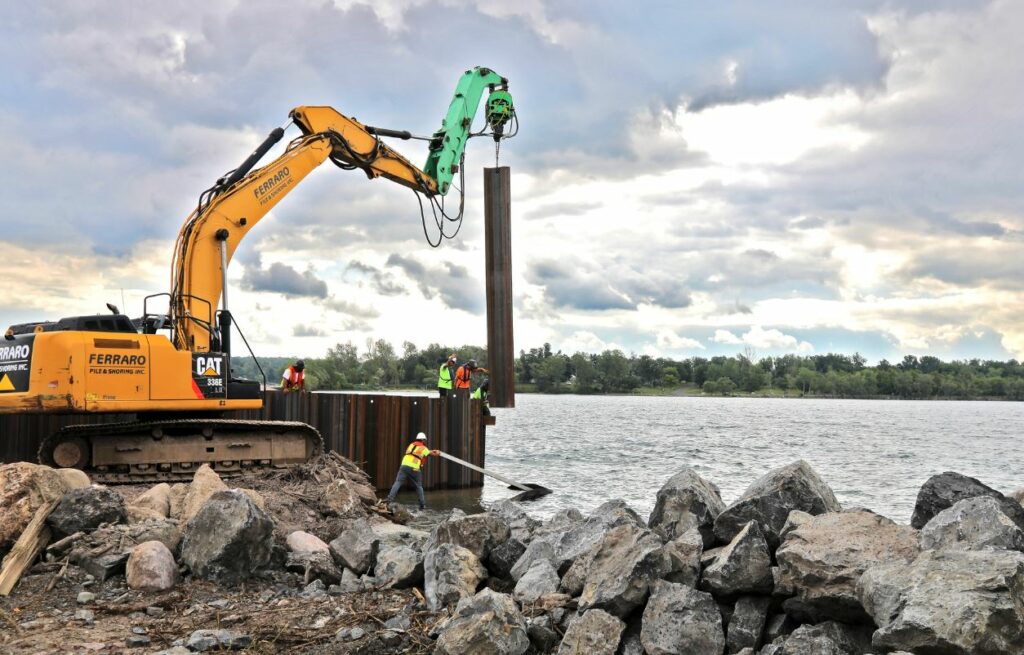 A $3.3 million contract for repairs was awarded in March 2022, with construction starting at the beginning of July and a targeted completion date of Fall 2022.
"Our technical team has engineered a design for repair that includes fixes to the steel sheet pile, stone backfill, and concrete cap repair," said USACE.
"Until the pier is fully repaired, it is recommended that the public stay away from the damaged sections and on-going work."