Birdon's cutter suction dredger (CSD) "Ballina" is undertaking maintanence dredging works for Parks Victoria at the entrance to Sandringham Marina in Port Phillip Bay.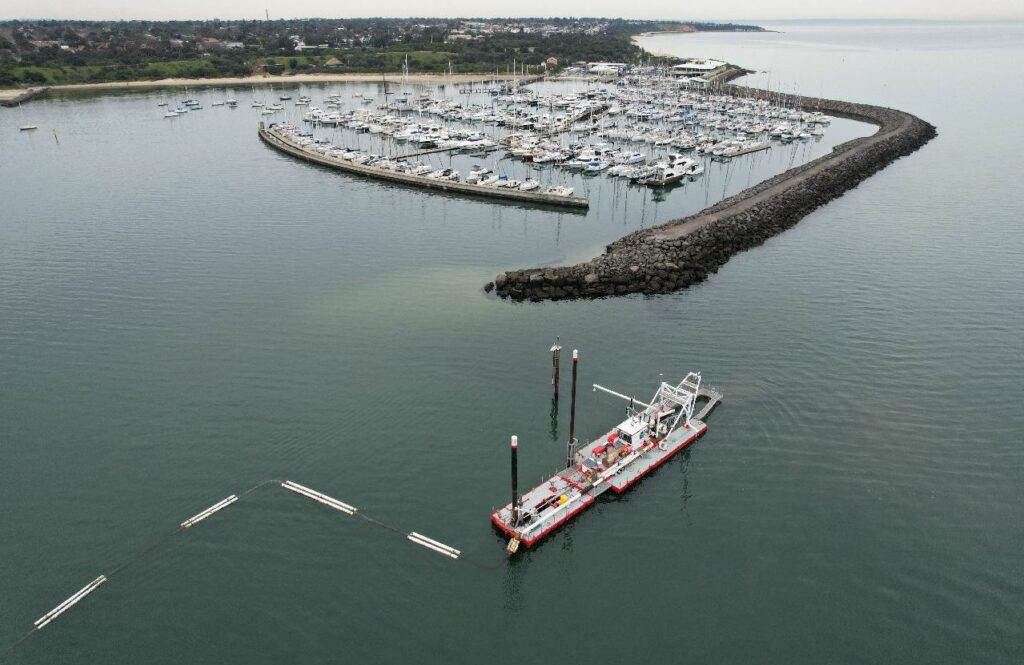 This dredging program is set to ensure safe boating access at key sites within the Port Phillip and Western Port.
The works are taking place around the northern tip of the breakwater and western entry vicinity of the SYC marina.
For the duration of the works, the CSD will remove sand from the tip of the breakwater and transfer it to Hampton Beach.
The dredged sand will be transported from the dredge to the beach via a pipeline.