Weeks Marine to begin sea trials of its newest hopper dredge
Two and a half months after its official launch, trailing suction hopper dredge R.B. Weeks sailed out of the Murray Bayou, Florida, to begin sea trials.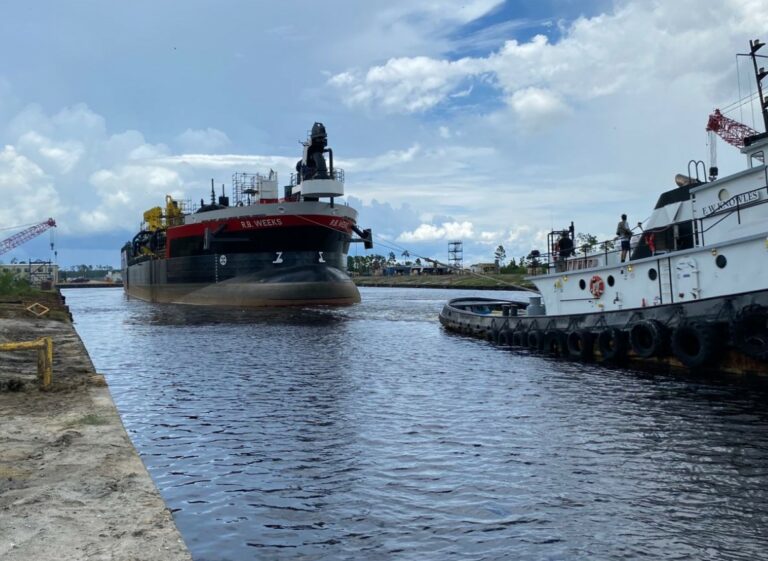 According to the shipbuilder, Eastern Shipbuilding Group, Inc, the 356-foot hopper dredge (ESG Hull 258) left their Allanton Shipyard last weekend heading for Port St. Joe.
Over the next several weeks, the sea trials will put to test all major systems of the vessel, pushing the ship to its maximum limits in terms of dredging, speed and steering.
This is the second identical vessel built by Eastern Shipbuilding for Weeks Marine, Inc. TSHD R.B. Weeks will join her sister ship already in service — TSHD Magdalen, delivered in 2017.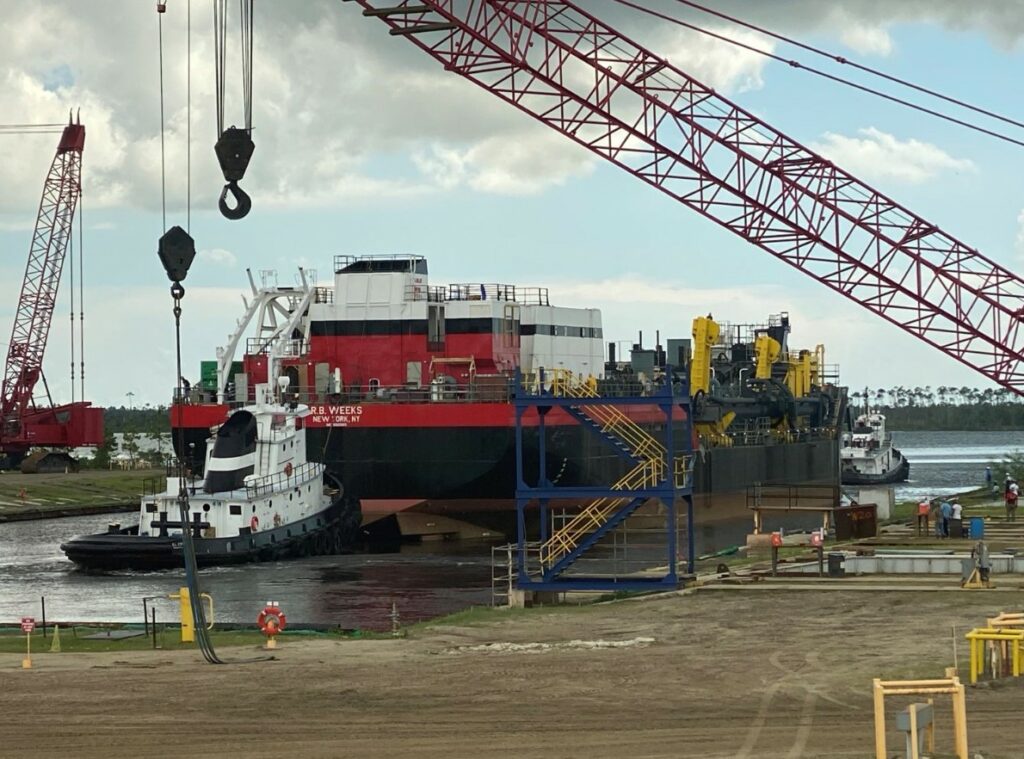 Like the Magdalen, the R.B. Weeks will be equipped with Royal IHC designed and built equipment.
This includes the complete and highly efficient dredging installation, dredging automation and instrumentation, propulsion and main electrical system.