Mount Martha beach renourishment complete
Hall Contracting Pty Ltd recently completed Mount Martha beach renourishment project located in Mornington Peninsula, Victoria.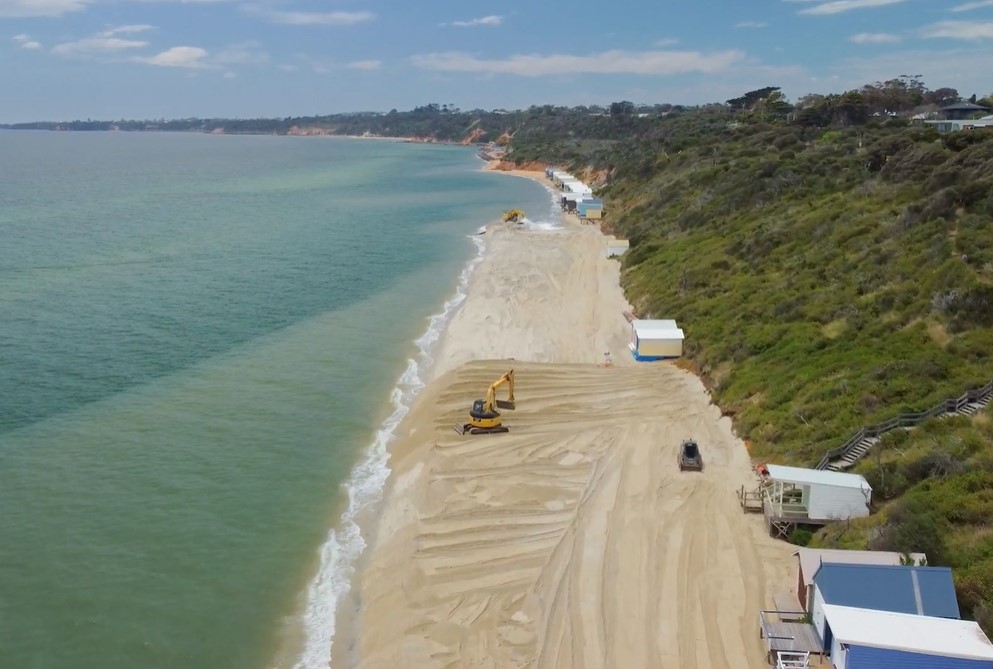 The Hall crew delivered the beach renourishment works on behalf of the Department of Environment, Land, Water and Planning.
The project involved dredging and spreading 25,000m3 of sand along the Mount Martha foreshore, and has successfully protected the region's iconic bathing boxings, which line the Mount Martha cliff face.
For this project, Hall selected the cutter suction dredge Warraber, which was previously used for similar projects in Victoria. Being small, compact and easily demountable, the Warraber proved to be very reliable for the beachfill project.
Before this project, DELWP worked on an initial sand relocation scheme (trucking sand from southern to northern end of the beach) during the 2020-2021 summer but decided to stop these works due to public safety concerns and storm impacts on operations.
DELWP officers concluded that sand relocation at this site posed too many risks and was unlikely to achieve the desired outcome safely and in a timely manner.
Given the success of beach renourishments through offshore dredging around Port Phillip Bay, this method was then selected as the preferred solution.