CSD Lorraine Hooks construction coming along nicely
Construction of Mike Hooks' state-of-the-art cutter suction dredge Lorraine Hooks is coming along nicely at Southwest Shipyard.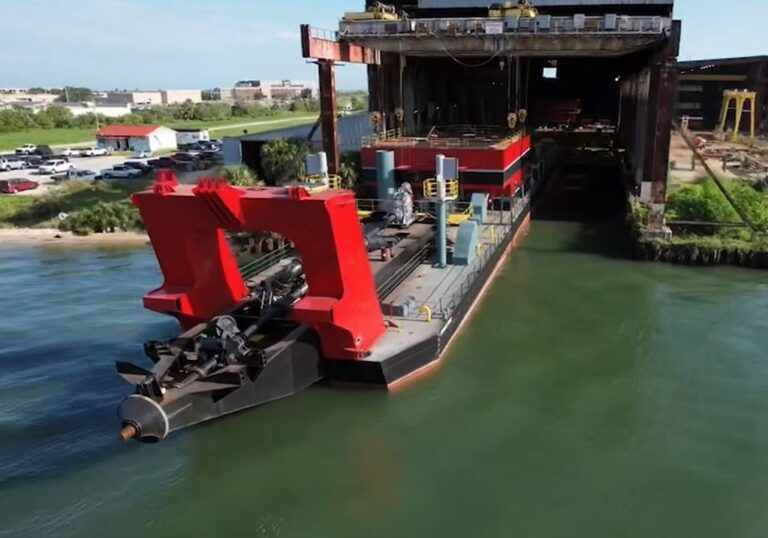 The dredge was towed Southwest's Brady Island facility in Houston earlier this year to receive a familiar "Mike Hooks Red" color scheme.
With the paint job now complete, CSAD Lorraine Hooks is ready for the next phase of construction, the outfitting.
Once outfitted and complete, the newbuild will be deployed on both coastal restoration and navigation dredging projects in Louisiana and across the region to improve climate resiliency and strengthen maritime infrastructure.
If all goes according to schedule, the the 300-ft Lorraine Hooks will make her debut before the end of 2022.