PHOTO of the Suriname dredging works
Not so long ago, the joint venture consisting of Baggerbedrijf De Boer BV (Dutch Dredging) – Boskalis BV began work on a dredging project in the Republic of Suriname.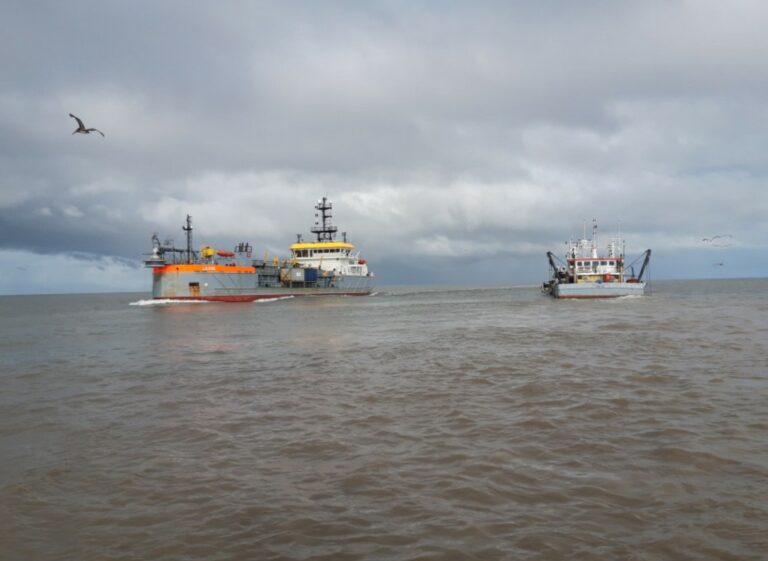 The project being conducted on behalf of the Ministry of Public Works kicked off in 2021 and will be fully implemented in 2023.
The Suriname River is the main shipping route to the Port of Paramaribo. Due to the silting, the draft is limited and ships cannot enter fully loaded or they are dependent on the tide.
For safe navigation of ships and for a major economic importance, especially for the oil and gas industry, local authorities decided to deepen the access channel.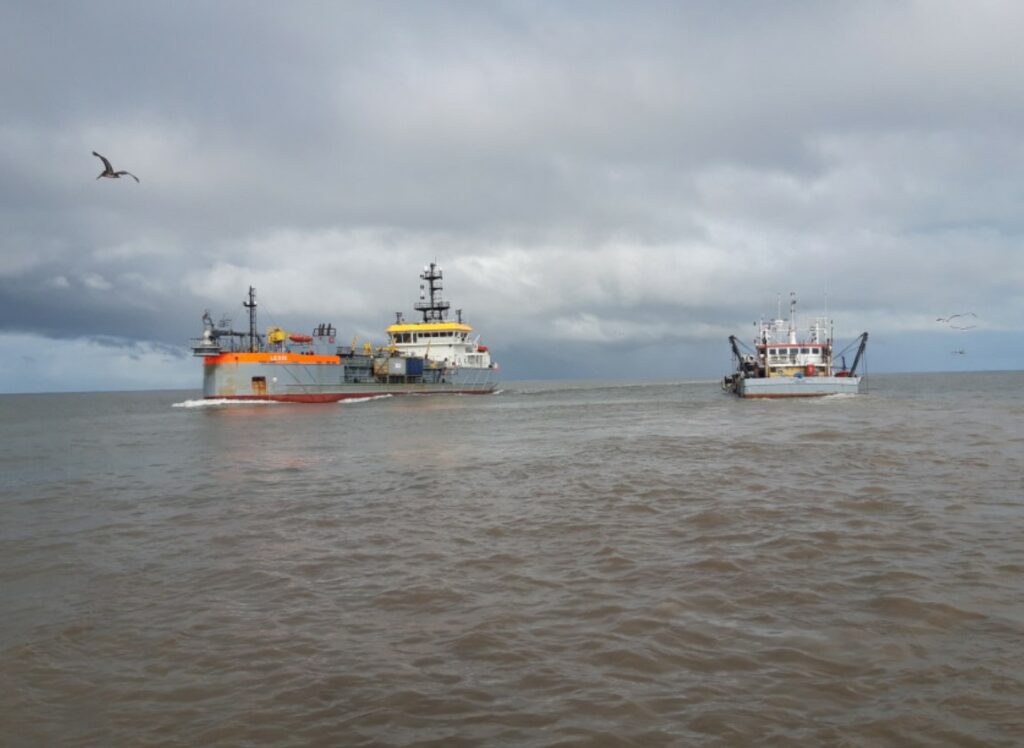 To achieve this, the first phase of the contract included:
Surveying the entire route over a length of 68 km (pre-dredge survey/measurement);
Deepening the access channel to -4.75 meters CD;
Widening the access channel to a minimum of 70m and 90m;
Measuring the entire route over a length of 68 km (post-dredge survey).
After deepening of the access channel was carried out in 2021, the contractors are now performing maintenance dredging works each year (2022-2023) to maintain the depth of the waterway.