The U.S. Army Corps of Engineers, Buffalo District has just announced that the Rochester East Pier project is moving along nicely, with completion expected this fall.
According to the Corps, the contractor Great Lakes Dock and Materials has almost finished repairing the 425-foot section of the pier.
The repairs include the driving of steel sheet pile on both sides of the existing concrete and timber crib pier structure, anchoring the tops of the parallel sheet pile wall together with bolted double steel channel wales and tie rods, backfilling the space between the sheet pile and existing pier structure with granular fill, and placing a reinforced concrete slab over the granular fill between the sheet pile walls.
The project also involved temporary removal and reconstruction of a portion of existing rubble mound stone wave absorbers on the west side of the pier to drive the sheet pile.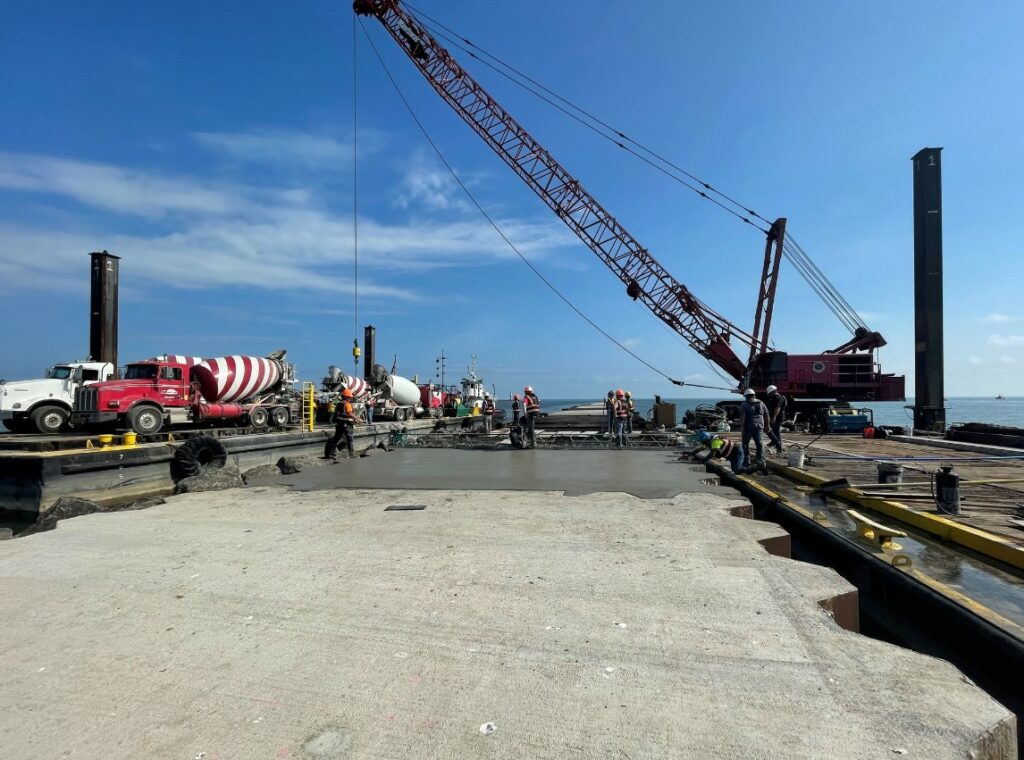 Once complete the repaired pier will continue to provide safe passage for recreational and commercial vessels between the Genesee River, Lake Ontario and the rest of the Great Lakes.