MTCC welcomes new addition to its fleet, dredger Bodu Jarraafa
Maldives Transport and Contracting Company (MTCC) has just welcomed the latest addition to its fleet, the cutter suction dredger Bodu Jarraafa.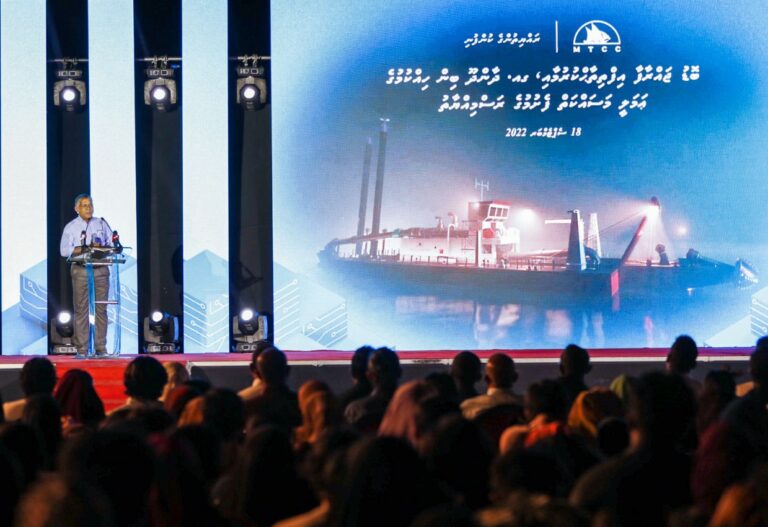 The ceremony to commission the CSD Bodu Jarraafa and to begin physical works on the Ga. Dhaandhoo Land Reclamation Project was held last night at Ga. Dhaandhoo.
The event was witnessed by the Minister of National Planning, Housing and Infrastructure, Mr. Mohamed Aslam, People's Majlis MP, Yaugoob Abdulla, MD of Fenaka Corporation Limited, Ahmed Saeed Mohamed, CEO Adam Azim and other senior officials of MTCC.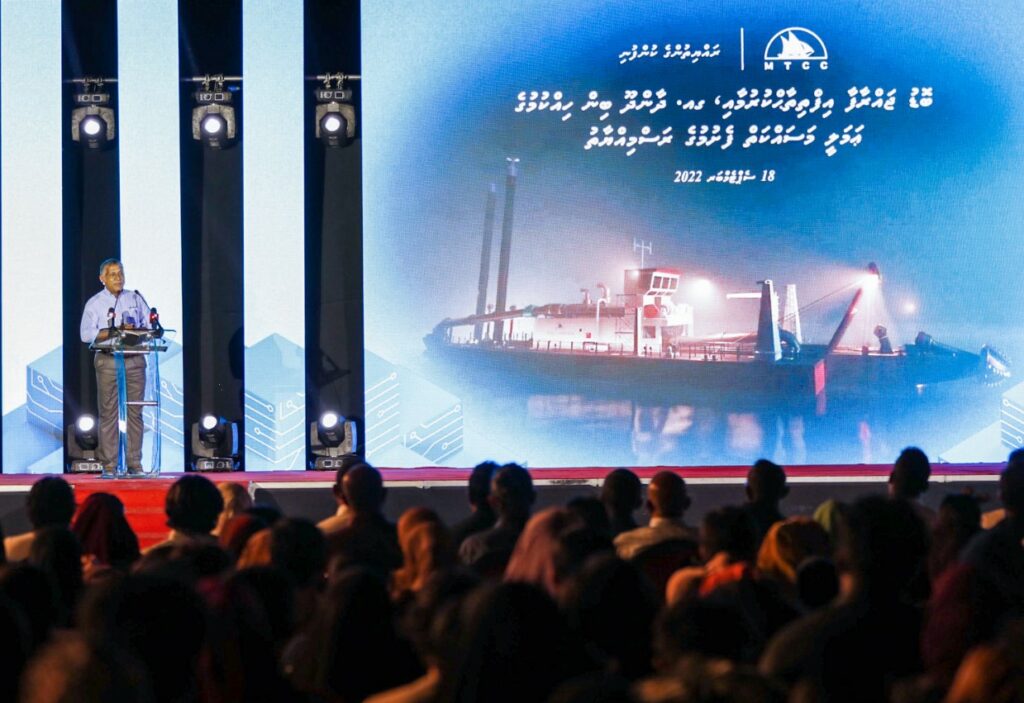 According to the officials, the Bodu Jarraafa is the latest model of IHC Beaver cutter suction dredger, the Beaver B65 DDSP, capable of dredging at the depth of 18 meters.
The Beaver 65 DDSP is reliable, fuel efficient dredger that has low maintenance costs and is extremely productive at all dredging depths. The vessel is equipped with state-of-the-art technology, and compared to other dredgers in its class, has far greater cutting and pumping power.
MTCC also added that the Dhaandhoo scheme will be the first infrastructure project carried out by the new dredger.
Thanks to the Bodu Jarraafa, an area of approx. 25 hectares will be reclaimed from the sea, which will nearly double the size of the island.