The La Digue's Port Extension Project which started earlier this year is halfway through in terms of construction, reports the Seychelles Ports Authority.
The project comprises of three main components; dredging of the basin, construction of a quay wall and the construction of a breakwater.
At the moment, the breakwater has already been completed. With the last batch of sheet piles that were being stocked on Eve Island transported to La Digue late last month, the driving of sheet piles for the construction of the quay wall is 95% completed.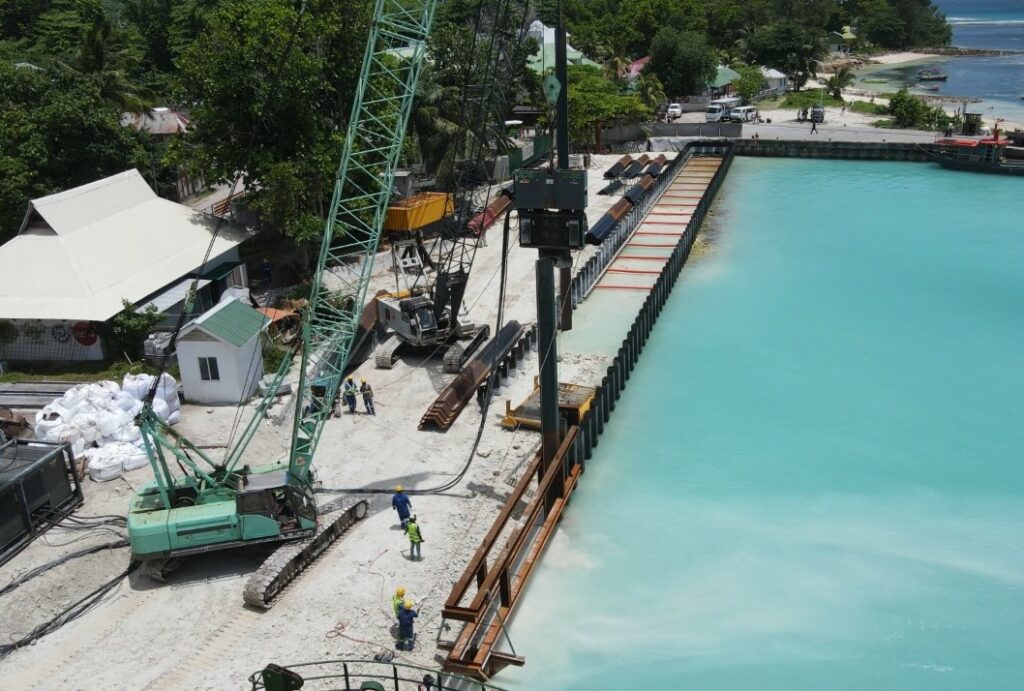 Meanwhile, dredging works to widen the channel in order to accommodate all vessels entering the basin is now 75% completed.
The port authority also announced that the work to backfill the areas between the sheet piles has just kicked off and is underway.
Officials expect this one-year project to be completed in March 2023.
Photo: Seychelles Ports Authority